Many filmmakers have been eyeing Delaware as their filming locations since the state is a perfect place to feature on the big screen! 
Despite its proximity to Pennsylvania, New Jersey, and Baltimore, all of which have provided the backdrops for countless classic films, Delaware has never captured Hollywood's imagination.
We have compiled a shortlist of films set in Delaware - or at least partly set in Delaware. There are not many movies in Delaware, but there are some cool ones.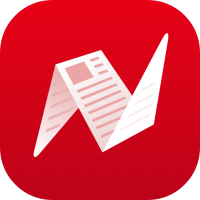 Here are three movies and films set in Delaware:
The Dish & the Spoon (2011)
The Dish & the Spoon is about Rose, who hates her husband's affair, so she drives to Delaware to confront (or even kill) the woman. Although Rose cannot immediately engage the woman, a British lad who has recently come to America has been looking for a pretty girl he once met and found her now with someone else. At the beach house of her parents, Rose and the boy soon discover that they have a lot in common and even roll-play with each other while Rose waits for the chance to confront her elusive romantic rival.
Rehoboth Beach, Delaware, USA
Delaware, USA
Dark Waters (2019)
Dark Waters happened in 1998, and it features Robert Bilott (Mark Ruffalo), a corporate defense lawyer in Cincinnati, Ohio. One day at the office, Wilbur Tennant (Bill Camp), an acquaintance of Robert's grandmother's, arrives with boxes of videotapes and requests Robert's help. The next day, Robert drives to his hometown of Parkersburg, West Virginia, to see his grandmother and Wilbur, but he doesn't have time for him. Instead, Wilbur shows him videotapes he's made, along with leftover cow parts, of how 190 of his cows have died, all demonstrating signs of dreadful diseases. Since his brother worked for DuPont's plant in town disposing of waste, he knows it's related to the big company. To assure his boss that this is only a side project, Robert asks Tom Terp for permission to take the case.
Robert approaches DuPont lawyer Phil Donnelly (Victor Garber) about the subject, who politely tells him he is unsure of the specifics but will do his best to assist. Mark files a small lawsuit to obtain information about the chemicals that have been dumped on the site. Wilbur's cattle were poisoned by something that the Environmental Protection Agency did not even regulate. At an awards dinner, he confronts Phil about the issue, cursing him and calling him a hick. DuPont legally obliges Robert to turn over his information, and he accepts, sending him boxes of documents, hoping he won't find anything. While reading the files, he references a chemical called PFOA that isn't mentioned in the papers. Reading through the files continues to occupy his time.
Fight Club (1999)
Fight Club revolves around a young man's life is pretty humdrum - he analyzes car crashes to determine if his automobile company should issue recalls to fix problems. Additionally, he has insomnia and attends group therapy sessions for people who have survived various diseases. Marla also attends these sessions even though she is neither a victim nor a survivor. When he meets Tyler Durden on a flight home, his life changes. Tyler is everything he isn't, and together they form a men-only group for bare-knuckle fighting. In no time at all, fight clubs spring up all over the country, and the group itself becomes an anti-capitalist domestic terrorist organization. Marla and Tyler develop a friendship, leaving Tyler often on the outside looking in. The group soon becomes out of control, and after a significant self-discovery, he realizes he has no choice but to leave.
Bonus: Here are more movies and films set in Delaware:
Meet the People (1944)
The Delaware Project (2007)
The Last of the Mohicans (1920)
Miniature Railway at Wilmington Springs, Delaware (1903)
Trigger Man (2007)
What can you say about these movies? Comment down your thoughts!
Sources:
https://en.wikipedia.org/wiki/Delaware
https://en.wikipedia.org/wiki/The_Dish_%26_the_Spoon
https://www.imdb.com/title/tt1554414/locations?ref_=tt_dt_dt
https://www.imdb.com/list/ls009074092/
https://en.wikipedia.org/wiki/Dark_Waters_(2019_film)
https://en.wikipedia.org/wiki/Fight_Club
https://www.ranker.com/review/fight-club/989946?ref=node_name&pos=2&l=2756895