Miami, the coastal metropolis located in the Sunshine State of Florida, is the seventh-largest city in the country and has the third-largest skyline in the US with over 300 high-rises.
The city of Miami, is well known for its beaches, such as Miami Beach and South Beach. Due to this reason, Miami including the islands of Miami Beach is a great place for water sports, sunbathing, swimming, or simply just for fun. The reasons that specifically attract tourists and make this city a great place for film production are its colorful and varying cultures.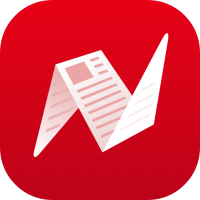 Some of the movies that were filmed in Miami are mentioned below.
Bad Boys for Life (2020):
This movie is written by Peter Craig (story), Joe Carnahan (story), and screenplay by Chris Bremner, Peter Craig, Joe Carnahan and is directed by Adil El Arbi and Bilall Fallah. The characters of this movie are played by some famous actors like Will Smith, Martin Lawrence, and Vanessa Hudgens, etc. It is a story about two detectives Mike Lowrey and Marcus Burnett who must face off against a mother and son duo of drug lords who break havoc on their city. 
When Marcus and Mike have to confront new issues relating to career changes and midlife crises after they join the newly created elite team AMMO of the Miami police department to take down the brutal and vicious leader of a Miami drug cartel, Armando Armas. There are a lot of action and adventurous turns of events in this movie which makes the solving of this case much more interesting. 
Filming Locations:
Miami, Florida
Atlanta, Georgia
Yautepec, Morelos, Mexico
Step Up 4: Miami Heat (2012):
This movie is written by Amanda Brody and Duane Alder (characters) and directed by Scott Speer. It revolves around the life of a young girl Emily who arrives in Miami with the dream of becoming a professional dancer. 
This movie shows the culture of the flash mob dancings on the streets in Miami. When Emily arrives in Miami with the dream of becoming a professional dancer, she meets and falls in love with Sean who is the leader of a dance crew in elaborate, cutting-edge flash mobs, called "The Mob". When a wealthy and powerful businessman threatens to take over The Mob's neighborhood and plans to displace thousands of people, Sean, Emily, and The Mob must act together and sacrifice their dreams in order to protect their historic neighborhood. 
Filming Locations:
Miami, Florida, USA
Transporter 2 (2005):
Transporter 2 is written by Luc Besson and Robert Mark Kamen and is directed by Louis Leterrier. This movie is about a transporter Frank Martin, who recently moved to Miami and is involved in the kidnapping of the young son of an influential USA official. 
Frank Martin (played by Jason Statham), is an ex-special forces operative who changes his lifestyle and becomes a mercenary "transporter". He recently moves from the French Mediterranean to Miami, Florida, where, as a favor to a friend, Frank is driving for the wealthy Billings family. The transporter, Frank, has unexpectedly bonded with Jack, age 6, who he drives to and from school. But when Jack is kidnapped, Frank must use his battle-tested combat skills to retrieve the boy and catch the kidnappers' master plan to release a virus that will kill anyone with whom it comes in contact. 
Filming Locations:
Miami, Florida
France
2 Fast 2 Furious (2003):
This movie is written by Michael Brandt, Derek Haas, and Gary Scott Thompson and directed by John Singleton. The story revolves around a former cop Brian O'Conner who is given a task to bust a dangerous criminal, for which he requires the help of a childhood friend and street racer who has a chance to redeem himself. 
An Ex LAPD cop Brian O'Conner (played by Paul Walker) teams up with his childhood and ex-con friend Roman Pearce (played by Tyrese Gibson) and works with U.S Customs Service agent Monica Fuentes (Eva Mendes) to catch a Miami-based drug lord Carter Verone (played by Cole Hauser) down. This case changes Brian O'Conner's life forever. 
Filming Locations:
Miami, Florida
Weston, Florida
Homestead, Florida
Hollywood, Florida
California City, California
Which one of these movies is your favorite? Let us know!!
Sources:
https://en.wikipedia.org/wiki/Miami
https://trip101.com/article/things-miami-is-famous-for
https://www.imdb.com/title/tt1502397/?ref_=ttloc_loc_tt
https://www.imdb.com/title/tt1800741/?ref_=fn_al_tt_1
https://www.imdb.com/title/tt0388482/?ref_=ttloc_loc_tt
https://www.imdb.com/title/tt0322259/?ref_=ttloc_loc_tt