Home of San Diego's largest waterpark, authentic Mexican food, and a flourishing craft beer scene, Chula Vista is a place to explore! Located near the Mexican border, this amazing city has a diverse cultural scene and captivating natural resources.
While it has been an ideal location for tourists, this beautiful city also captures the attention of many filmmakers. In fact, many movies are shot in this city, and here are some of them: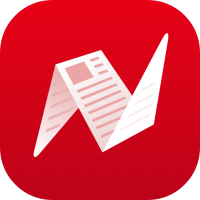 Bring It On (2000)
One of the most iconic "chick flick" movies of the decade, ``Bring It On'' gains popularity worldwide with its entertaining plot about cheerleading championships. Directed by Peyton Reed, this high school comedy-romance casts Kirsten Dunst as Torrance Shipman, the newly-elected captain of Rancho Carne High School's cheerleading squad.
Following a sporty journey to getting the national championship trophy, Torrance scrambles to get a new cheerleading routine as she discovers that the squad's former captain stole the choreography from a school in East Compton. With her boyfriend left for college and pressure to create another mind-blowing choreography for her squad, Torrance drives herself to the point of exhaustion. However, as Torrance tries her hardest, their rival's captain, Iris, is also doing her best to get the recognition her squad deserves.
In a championship where one can only win the title, the two teams bring their best to take home the trophy.
Filming Location:
Eastlake High School - 1120 Eastlake Parkway, Chula Vista, California, USA
Traveling Through Life (2012)
A short science fiction movie directed by Michael Brueggemeyer, Traveling Through Life follows Michael as he grows up in a suburban household. The 30-minute movie was released in September 2012 in the United States starring Taylor Napier and Brody Fitzgerald as Michael, and Eliza Roberts as the mother.
Michael's everyday life is simple. He grows up with his mother in an average suburban household. However, there's more to his reality than he seems to know. He discovers that his mother is lying to him and is covering up a dark secret. As his curiosity grows, Michael soon uncovers the secret that his mother has been keeping from him.
With a secret that threatens Michael's relationship with his mother and his known world, Traveling Through Life offers a drama, mystery, and sci-fi that captures the attention of many people.
Filming Location:
Chula Vista, California, USA
Outta Time (2002)
Outta Time is an action-adventure movie directed by Lorena David. Released on March 2, 2002, the movie tells the story of a college student, David Morales who is popular for his handsome face and talents. Mario Lopez plays the lead role together with Tim Sitarz and Carlos Mencia in their supporting roles.
David's typical college life soon turns into a crime adventure when he loses his scholarship to the University of San Diego due to a bum knee. Without enough financial support and his unwillingness to disappoint his proud and loving mother, David decides to look for jobs to supply his school tuition and pursue his degree. So, when a mysterious Professor Darabont offers him a high-paying job, David accepts it without hesitation. However, as he goes on his way to deliver the perfectly sealed package that the Professor asks him to, David realizes too late the true purpose of his job; to deliver illegal drugs to Mexico.
Without a choice to turn back, David leaves his mother and his normal college life as proceeds into a conflicting journey that will change his life forever.
Filming Location:
Chula Vista, California, USA
Did you already see these movies or do you know any other movie that was shot in Chula Vista? Let me know in the comments...
Sources:
https://www.visitcalifornia.com/places-to-visit/chula-vista/
https://www.imdb.com/title/tt0204946/?ref_=adv_li_tt
https://www.imdb.com/title/tt2326416/?ref_=adv_li_tt
https://www.imdb.com/title/tt0279750/?ref_=adv_li_tt