With Irvine's outdoor activities, artsy streets, and full-service shopping, you'll experience a relaxing family adventure. You can taste their delicious cuisine as you shop while your kids learn to harvest strawberries from the local farm!
But that's not all, Irvine is also known for being a great place to film movies. In fact, below are the three movies filmed here.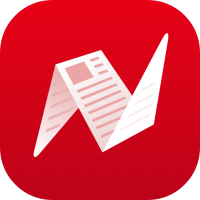 Iron Man (2008)
If you're a fan of Marvel Cinematic Universe, then you know how this first Iron Man movie goes. Released in 2008 and directed by Jon Favreau, this movie follows Tony Stark and his newly made suit as he fights against corrupted evil men. The leading role goes to Robert Downey Jr. while Gwyneth Paltrow plays his personal assistant.
The story follows a young billionaire Tony Stark, owner of Stark Industries, as he creates a weaponized suit to escape from being held captive. As his action-adventure continues and as his enemies continue to attack him, Tony barely survives from a severe wound in his heart. However, with his luck and genius mind, he finds a way to miniaturize a battery and attach it to his heart. Eventually, he escapes and discovers that his battery invention can also power something greater. Thus, Iron Man is born.
Back home, he begins to perfect his device and creates more enemies who want to take over the Stark Industries and his technology.
Filming Location:
Discovery Drive, Irvine, California, USA
Ocean's Eleven (2001)
Ocean's Eleven is one of Hollywood's star-studded movies directed by Steven Soderbergh. With George Clooney and Brad Pitt, the movie's already a box office hit, and when adding Julia Roberts and Paul Nolan on the list, there's no stopping Ocean's Eleven to be a top-tier heist film. In fact, this movie grossed over $450 million dollars worldwide and was translated into English, Italian, and Cantonese.
The 116-minute movie is about Danny Ocean who plans to rob three of the largest casinos in Las Vegas with the help of his ten accomplices. A team of card dealers, pickpocket, acrobat, front men, surveillance men, retired thieves, and explosive experts make up Ocean's team of eleven. However, their heist is not going to be easy as the owner of the casinos they're about to rob named Terry kills everyone who goes into his way.
With some complications along the way and Ocean's ex-wife coming into the view, will they succeed in their plans?
Filming Location:
University of California, Irvine, California, USA
You, Me and Dupree (2006)
With Owen Wilson on the cast, together with Kate Hudson and Matt Dillon, you'll know that You, Me, and Dupree is a movie that will make you laugh non-stop. Directed by the Russo brothers, Joe and Anthony, this comedy-romance movie is about the newlywed couple who shares their house with Dupree. Released in July of 2006 and distributed by Universal Pictures, this movie received more than 5 academy award nominations.
Carl and Molly are newlyweds who have an established career and a nice house. Dupree is Carl's best friend who lost his job and home because of attending his wedding. Without much of a choice, Carl and Molly take him in and let him stay in the house as a guest. It started off as fun, however, things started to get complicated as Dupree's overstay and immature personality challenged their patience.
With father-in-law and conception problems in tow, Carl becomes stressed out in the chaotic set up and starts to question if Dupree is taking his role in the household.
Filming Location:
Discovery Drive, Irvine, California, USA
Did you already see these movies or do you know any other movie that was shot in Irvine? Let me know in the comments...
Sources:
https://www.visitcalifornia.com/in/attraction/irvine
https://www.imdb.com/title/tt0371746/?ref_=adv_li_tt
https://www.imdb.com/title/tt0240772/?ref_=adv_li_tt
https://www.imdb.com/title/tt0463034/plotsummary?ref_=tt_stry_pl