Two beautiful women
Omar Lopez/Unsplash
Rich in cultural and historical diversity, the city of San Bernardino is a place where remnants from the influence of Mexicans, Spanish, Mormon, and Native Americans can be seen. It nestled between a mountain and a desert, making the place a scenic beauty that attracts numerous filmmakers. Many great movies are filmed in this land including the following: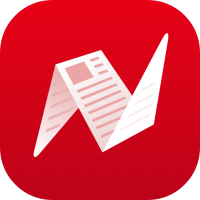 The Parent Trap (1998)
You might have seen or heard about The Parent Trap while growing up. The 128-minute movie has a theme of comedy, drama, and adventure as it follows the unique story of Annie and Hallie, identical twins who grow up separately and without the knowledge that the other exists. Released in July 1998 by Disney Movies, The Parent Trap casts Lindsay Lohan as both of the twins.
When Annie and Hallie go to a summer camp, they discover a secret that has been kept for a decade, and that they are twins who are separated at birth. With mischievous personalities and a stepmother who they want to overthrow, the twins decide to exchange identities. Upon the end of the summer camp, Hallie goes to Annie's home and vice versa to spend time with their other parents who they haven't met.
With different likes and tastes in food, their families soon discover their secret but Annie and Hallie wouldn't back down and instead, they plan to reunite and remarry their parents.
Filming Location:
San Bernardino National Forest, California, USA
American Sniper (2014)
American Sniper hits the cinemas in 2014 and received over 60 academy award nominations for best performance, motion picture, sound editing, and more. Its cast includes Hollywood's notable stars including Bradley Cooper and Kyle Gallner. Directed by Clint Eastwood, American Sniper receives recognition worldwide for its biography action-drama storyline.
It follows the real-life hardship of Chris Kyle, a Navy SEAL, who saves the lives of people on the battlefield. He is a Texas-born man who dreams of becoming a cowboy but soon realizes that his country needs him to fight against terrorism. He joins and trains as a sniper in the SEAL. Upon his marriage with Taya, Kyle receives an order for his first mission in Iraq. Together with other team members, Kyle struggles with the reality of war.
Shocked by the violence of war, Kyle successfully returned home. However, still, with trauma from the deaths of his team members, he faces a challenge in handling back his old urban life with his wife and kids.
Filming Location:
San Bernardino International Airport - 294 S. Leland Norton Way, San Bernardino, California, USA
Gone with the Wind (1939)
Gone with the Wind is a classic movie that reaches not just the United States but also the world. Directed by Victor Fleming, this movie won 8 Oscars and was nominated for more than 20 academy awards. Clark Gable and Vivien Leigh have been recognized for their phenomenal acting as the lead characters.
The movie presents the romance between a roguish man, Rhett, and a manipulative woman, Scarlett, during and after the American Civil War. It starts off as Ashely, the man who Scarlett wants for so long is set off to marry her cousin. Broken-hearted to the news, Mammy warns Scarlett to behave as they go to the party. However, Scarlett breaks her promise to Mammy as she pleads for Ashley to choose her instead of her cousin. On that same night, the civil war begins and a new man enters Scarlett's life.
Gone with the Wind is one of the greatest movies ever created.
Filming Location:
Big Bear Lake, Big Bear Valley, San Bernardino National Forest, California, USA
Big Bear Valley, San Bernardino National Forest, California, USA
Did you already see these movies or do you know any other movie that was shot in San Bernardino? Let me know in the comments...
Sources:
http://sbcity.org/about/default.asp
https://www.imdb.com/title/tt0120783/?ref_=adv_li_tt
https://www.imdb.com/title/tt2179136/?ref_=adv_li_tt
https://www.imdb.com/title/tt0031381/?ref_=adv_li_tt