In recent years, Connecticut has attracted many filmmakers worldwide who want to feature the beautiful state in many movies.
In Connecticut, Puritans were brought to the state by way of England in three separate settlements. Then, in the 1660s, they decided to combine under one royal charter. Farmers and traders flourished in the colony, and conservatism led to a reputation as a place where steady habits grew.
The state of Connecticut has been the scene of many firsts for Americans. Prudence Crandall, a Quaker school teacher, opened the first integrated school in the country when she admitted the daughter of a free farmer. She decided to open a school, especially for African-American girls, by refusing to segregate her students.
Between 1790-1930, Connecticut also had more patents issued per capita than any other country. The first recorded invention was the lapidary machine that had rights granted to it in 1765.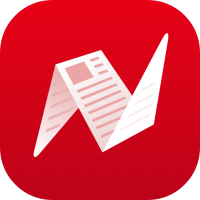 Here are 3 Famous movies & films set in Connecticut:
Pistol Whipped (2008)
Pistol Whipped is about a former policeman with gambling and drinking problems who gets hired to assassinate bad guys. As a result, he'll be free from his gambling debt, get financial help, and have the chance to get back on his feet. Matt is an ex-cop whose life has spiraled downward since being kicked out of the Force. After a brutal encounter with a mysterious henchman, Matt is forced to face his only chance at reclaiming his life and clearing his gambling debts. Once he gets started on his new tasks, he recognizes the good guys from the bad. At the same time, Matt fights against one of his greatest enemies, alcoholism, with his love for his only daughter.
Bridgeport, Connecticut, USA
Main St & State St, Bridgeport, Connecticut, USA
Norwalk, Connecticut, USA
Stamford, Connecticut, USA
The Sisterhood of the Traveling Pants 2 (2008)
The Sisterhood of the Traveling Pants (2) is a play at Yale in the backstage hands of Carmen Lowell. She decides to stay with her pregnant mother and friends when Julia, the lead actress in a Vermont production, invites them to work together on the show. However, after she finds out that all her friends will go on vacation, she changes her mind. Carmen meets Ian, the lead actor, and he convinces her to participate in an audition. Director Bill Kerr then asks her to perform the lead female role. Later, she discovers the truth about Julia's friendship. When Lena arrives at Kostas' house, she finds that he just got married, and she starts dating her drawing class model.
Bridgeport, Connecticut, USA
Western Connecticut State University, Danbury, Connecticut, USA
Weston High School - 115 School Rd., Weston, Connecticut, USA
Hello I Must Be Going (2012)
Hello I Must Be Going is about the thirty-something Amy Minsky who moves back in with Ruth and Stan Minsky, her upper-middle-class parents, after breaking up with David, her entertainment lawyer husband. Amy considered David's affair with the woman a friend, so he requested a divorce. Amy was caught off guard when she learned about David's experience and that he'd asked for a divorce, thinking their marriage was perfect. In her shock and dismay, she left David with nothing but the clothes on her back, and she has not asked for anything in the divorce settlement. She is still depressed three months later, not leaving the house and unsure what to do with her life. Her experience is limited, she only has a liberal arts degree, and she abandoned her master's degree in photography to marry David. In response to her return, her parents seem to have mixed feelings.
Connecticut, USA
Westport, Connecticut, USA
Bonus: More movies and films set in Connecticut
The Ref (1994)
Christmas in Connecticut (1945)
The Haunting in Connecticut (2009)
Bringing Up Baby (1938)
Auntie Mame (1958)
Sources:
https://en.wikipedia.org/wiki/Connecticut
https://en.wikipedia.org/wiki/Pistol_Whipped
https://www.imdb.com/title/tt1014801/locations?ref_=tt_dt_dt
https://en.wikipedia.org/wiki/The_Sisterhood_of_the_Traveling_Pants_2
https://www.imdb.com/title/tt1018785/locations?ref_=tt_dt_dt
https://en.wikipedia.org/wiki/Hello_I_Must_Be_Going_(2012_film)
https://www.imdb.com/title/tt2063666/locations?ref_=tt_dt_dt
https://www.imdb.com/list/ls004820700/