Arkansas has attracted many filmmakers worldwide who desire to feature the excellent state in many movies on the big screen!
As of 2018, Arkansas is home to more than 3 million people. Osage, the state's name, comes from the Osage language, which describes the varied geography and group of people that stretch from the Ozarks to the Ouachita Mountains. There is also a densely forested region called the Timberlands. In 1836, it was admitted to the Union as a slave state, with cotton plantations making up most of the delta at that time.
Arkansas is one of the states that seceded from the Union in 1861, joining the Confederate States of America. It was again recognized as a state during the Reconstruction period in 1868. 
President Eisenhower famously sent 1,000 soldiers from the 101st Airborne Division to represent minority students as they entered school in 1957. The governor of Arkansas and the city of Little Rock decided to close their high schools instead of eliminating segregation.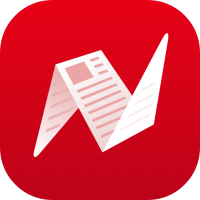 With the state's rich culture and history, filmmakers are attracted to set films in Arkansas! Here are 3 Famous Movies & Films Set in Arkansas:
Come Morning (2012)
Come Morning is a tragic story of Frank's hunting accident in 1973 in rural Arkansas forever changes his life and that of his grandson, a 10-year-old boy. Come Morning was set in rural Arkansas in 1973. Frank and his grandson investigate a recent kill and find that they shot their neighbor instead of a deer. With the family's land dispute fresh in Frank's mind, he decides the only option is to hide the body. However, they grow more and more lost in darkness as the night wears on and soon begin to wonder if everything will be okay the following day.
Cleveland County, Arkansas, USA
Kingsland, Arkansas, USA
New Edinburg, Arkansas, USA
Arkansas, USA
Birthrite (2008)
Birthrite is about Elizabeth Alexander's life will be forever altered when she is sent to assess the storm damage of one of her employer's policyholders. After getting lost, her car gets stuck. When the simple-minded Charley Aycock befriends her, she believes that soon she will be back on the road. However, her nightmare has just begun. Mom Aycock raised her slow-witted son Charley on the banks of the Cache River. He relies on fishing and trapping to provide for them. Momma is worried, however. Charley's mother is aging, and no one will take care of him after she is gone. Plus, he has his Birthrite to consider. Their family home has been passed from one Aycock to the next for generations. There is no heir for Charley. Elizabeth would make a perfect partner for Charley. She is beautiful and young. With a little more training, Momma is confident she could be the one for Charley unless she turns out like the others.
Factor 8: The Arkansas Prison Blood Scandal (2005)
More than 20 years ago, Arkansas prisons sold blood plasma of prisoners with viral hepatitis and AIDS. In Factor 8: The Arkansas Prison Blood Scandal, thousands of unwitting victims who received Factor 8 products made from this blood died as a result. Follow filmmaker Kelly Duda as she uncovers a tragedy many consider a crime. This documentary explores how tainted blood was sold to patients in Canada and worldwide when Bill Clinton was governor. It provides an unsettling look at the issues surrounding prison corruption, blood safety, and government oversight. The film also raises serious questions about public accountability. Did leaders sell a dangerous product knowingly for profit? Criminal investigations and class-action suits over deadly blood infections in Canada, Europe, and Japan underscore the global importance of this issue. Family members continue to grieve. There is still death among the victims. Although the rest of the world looks to America for answers, the story remains largely untold.
Bonus: More Movies & Films Set in Arkansas
True Grit (1969)
True Grit (2010)
Sling Blade (1996)
Rosalie Goes Shopping (1989)
War Eagle, Arkansas (2007)
Do you know more movies and films set in Arkansas? Please share them in the comment section below!
Sources:
https://en.wikipedia.org/wiki/Arkansas
https://www.imdb.com/title/tt2016168/
https://www.imdb.com/title/tt2016168/locations?ref_=tt_dt_dt
https://www.imdb.com/title/tt1176412/
https://www.imdb.com/title/tt1176412/locations?ref_=tt_dt_dt
https://en.m.wikipedia.org/wiki/Factor_8:_The_Arkansas_Prison_Blood_Scandal
https://www.imdb.com/title/tt0782849/plotsummary?ref_=tt_stry_pl
https://www.imdb.com/list/ls004492191/