Sweet Home, Alabama! Indeed, Alabama is sweet and lovely, especially for filmmakers who wish to feature the beautiful state on the big screen!
After English traders began exploiting river valleys along the shoreline, European settlements began to appear in Alabama in the late 17th century. An initial 1702 French settlement along the Mobile River added tension to the area, which was included in the Province of Carolina. The French ceded all control only after the Treaty of Paris in 1763. After the Revolution, the Americans would control the region.
The natural resources available in the region attracted settlers from the original colonies. Alabama and Mississippi were once part of the Mississippi Territory.
In 1819, Alabama became the 22nd state, becoming known for cotton plantations that employed slave labor. Montgomery, Alabama, served as the Confederate capital for a short period after it was founded in 1861.
This state has never shied away from controversy. A new law protecting human life was passed in 2019. Doctors who perform abortions in states where abortions are banned could face life in prison.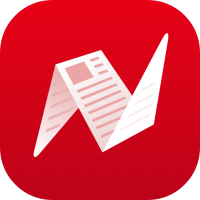 Here are three films set in Alabama:
Big Fish (2003)
Big Fish is about the United Press International journalist Will Bloom and his pregnant French freelance photographer, Josephine Bloom. The couple leaves Paris to return to Ashton, Alabama, where Will's father Edward Bloom, stricken with cancer, will soon die after taking off chemotherapy treatment. Even though they are indirectly related through Sandra Bloom, Edward's wife, Will has been estranged from his father for three years since he and Josephine married. Edward constantly tells fanciful stories of his life to Will and the world, not just to Will but to the whole world as well. Will believed these stories as a child when Edward was largely absent as a traveling salesman, but now realizes he does not know his father, who he will never be able to understand unless Edward comes clean before he dies. When his own family begins, Will does not want to be the kind of father Edward has been to him. A story from Edward's childhood - that he saw his death in the glass eye of a witch - made him want to embrace life since he would not have to fear death, knowing when and how it would eventually come. For Will to go to a new understanding of himself and his life, past, present, and future, he will need to reconcile Edward's stories against his real life, either from Edward before he dies or from other sources.
Wetumpka, Alabama, USA
Prattville, Alabama, USA
Huntingdon College, Montgomery, Alabama, USA
Montgomery, Alabama, USA
Moulton, Alabama, USA
Tallassee, Alabama, USA
Alabama, USA
Pine Flat Presbyterian Church, Deatsville, Alabama, USA
Dicksonia Plantation, Lowndesboro, Alabama, USA
Millbrook, Alabama, USA
Get Out (I) (2017)
In Get Out (I), Rose Armitage has never met her parents but takes her boyfriend, Chris Washington, to meet them. He is worried about how they will treat him since they are white and he is black. However, her parents seem unfazed, and everything seems to be going well. Chris then begins to notice some strange behavior among the African-American staff at the house. Chris gets into awkward conversations with the party guests at the Armitage's colossal party. He initially blames his guests and Armitages' motives on racial differences, but then they begin to appear more sinister. Finally, Chris decides it's time to leave.
Fairhope, Alabama, USA
6892 Heathcroft Lane, Fairhope, Alabama, USA
Mobile, Alabama, USA
Alabama, USA
Ryan Avenue, Mobile, Alabama, USA
Honeydripper (2007)
Honeydripper happened in 1950. Cotton harvest in rural Alabama and the HoneyDripper Lounge's owner, piano player Tyrone "Pine Top'' Purvis, is on the brink of failure. Tyrone, in debt to the liquor man, the chicken man, and the landlord, is desperate to lure the young cotton pickers and Army recruits away from Touissant's, the rival joint across the street. But, unfortunately, Tyrone's plan to hire a guitar legend goes awry, forcing him to take drastic measures to save the club.
Greenville, Alabama, USA
Alabama, USA
Bonus: Here are more movies set in Alabama:
Alabama Moon (2009)
To Kill a Mockingbird (1962)
The Little Foxes (1941)
The Little Foxes (1941)
The Miracle Worker (1962)
Let us know what you think of these movies by hitting the comment section below!
Sources:
https://en.wikipedia.org/wiki/Alabama
https://en.wikipedia.org/wiki/Big_Fish
https://www.imdb.com/title/tt0319061/locations?ref_=tt_dt_dt
https://en.wikipedia.org/wiki/Get_Out
https://www.imdb.com/title/tt5052448/locations?ref_=tt_dt_dt
https://en.wikipedia.org/wiki/Honeydripper_(film)
https://www.imdb.com/title/tt0829193/locations?ref_=tt_dt_dt
https://www.imdb.com/list/ls004469055/