Arizona has been on the big screen in dozens of movies! Wonder which ones these are? Read on!
Grand Canyon State became a state on February 14, 1912. Arizona became the 48th and final state of the continental United States, after initially being part of New Mexico, which formally was ceded to the United States in 1848. Arizona was originally part of New Mexico before becoming a separate state in 1848. Copper was discovered in 1854 and was the state's premier industry for nearly a century.
The Grand Canyon attracts many visitors to Arizona. Up to 18 miles wide in some areas, one mile deep, and almost 280 miles long, nearly 5 million people come to see this natural spectacle each year. The state also has the most significant percentage of land designated as tribal areas in the country. As a result, some of the cultures living in the state today have been there for almost 1,000 years.
There are plenty of reasons to consider living in Arizona. You will have access to numerous recreational activities, be able to live in a modern metropolis like Phoenix, or enjoy a mountainous way of life by settling in Flagstaff. In addition to the heat of the desert, you can enjoy the cool weather of higher elevations, or you can be close to Las Vegas if you prefer.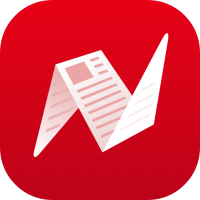 Check out these movies that were set in Arizona:
3:10 to Yuma (2007)
3:10 to Yuma is about Ben Wade, who receives news of a stagecoach robbery leader by famous outlaw Ben Wade as he travels to Bisbee to get his land sold. Afterward, Wade is captured by the law in Bisbee, and Evans finds himself as one of the escorts who will take him to the 3:10 to Yuma train in Contention for a reward of $200. Evans' decision to take Wade to the station is partly about saving his land but is also about trying to determine whether he can be more than just a naive rancher in the eyes of his impetuous and gun-slinging son William Evans. A hazardous journey to Contention is filled with ambushes by Indians, pursuits by Wade's vengeful gang, and Wade's own conniving and surreptitious demeanor, adding to the tension.
Gila Box Riparian National Conservation Area, Safford, Arizona, USA
Safford, Arizona, USA
Arizona, USA
Piranha 3D (2010)
Piranha 3D is about Sheriff Julie Forester (Elisabeth Shue), and Deputy Fallon (Ving Rhames) investigate a missing fisherman, Matt Boyd, near a Mesolithic Era Dig. When they found his chewed-up body, they sent it for an autopsy. Meanwhile, they capture an unknown fish species and take it to Goodman (Christopher Lloyd) for analysis, revealing an extinct prehistoric fish known as the Piranha. She joins forces with all her resources and warns everyone to stay away from the waters during Spring Break, despite their ineffective warnings. Her son Jake (Steven R. McQueen), an actor, and his girlfriend are stranded abroad on a stalled yacht during her efforts to solve the problem. Unfortunately, they will likely become the next victims of these razor-toothed fish.
Lake Havasu, Arizona, USA
Arizona, USA
Coyote (2007)
Coyote is about two longtime friends J and Steve decide to launch a company devoted to a kinder, gentler type of people smuggling based on their experience transporting a friend back into the United States from Mexico. Unfortunately, in Nogales, the border agents were susceptible. The Minutemen were nowhere to be found, which led the naive Americans to believe that they could run a profitable scheme by helping desperate Mexicans gain illegal entry into the United States. Eventually, J and Steve realize what has been happening right under their noses and learn the true perils of crossing boundaries.
Tucson, Arizona, USA
Arizona, USA
Bonus: Here are more movies set in Arizona:
 Death Valley (1982)
Black Cloud (2004)
Smoke Signals (1998)
Arizona Dream (1993)
The Petrified Forest (1936)
Do you know more movies filmed in Arizona? Please hit the comment section below and let us know!
Sources:
https://en.wikipedia.org/wiki/Arizona
https://en.wikipedia.org/wiki/3:10_to_Yuma_(2007_film)
https://www.imdb.com/title/tt0381849/?ref_=ttpl_pl_tt
https://en.wikipedia.org/wiki/Piranha_3D
https://www.imdb.com/title/tt0464154/?ref_=ttls_li_tt
https://en.wikipedia.org/wiki/Coyote_(2007_film)
https://www.imdb.com/title/tt1090647/locations?ref_=tt_dt_dt
https://www.imdb.com/list/ls004852679/?sort=list_order,asc&st_dt=&mode=detail&page=2