Jonathan Leppan / Unsplash
Killeen is a small town in the state of Texas. Killeen has the potential to be one of the best tourism destinations in 2021. I myself spend about two weeks there before moving on to have a great summer in Dallas.
Killeen is a community in the U.S. state of Texas, located in Bell County. Killeen was established in 1882 as a railroad junction between Temple and Lampasas, with a population of 350. The community was named after Frank Patrick Killeen, a railroad executive who was not only not from the area but also never visited the town that bore his name.
Killeen Attractions
The rolling landscape and thick woodland of Killeen offer the perfect setting for golf, and the three public courses in the area take full advantage of the scenery. Killeen's main attractions include the Lions Club Aquatics Park, Vive Les Arts Theatre, Killeen Mall, and Great Escape of Central Texas.
Bell County Museum 
This museum is committed to preserving Bell County's heritage as well as showcasing it for the public's education and enjoyment. About 12,000 historic and prehistoric artifacts from Central Texas are housed in the museum's vast collection.
Carl Levin Park 
Carl Levin Park in Harker Heights is a 35-acre neighborhood park and recreational area. Playground facilities, a basketball court, a swimming pond, grills, and picnic tables, a three-quarter-mile paved and lighted walking and running track, and plenty of open space for recreational play are all available at the facility.
Mayborn Science Theater 
This huge 180-seat theater projections films onto a 60-foot domed projector, allowing patrons to fully immerse themselves in the action! Outer space, dinosaurs, the sea, historic inventions, and other subjects are covered in films and laser displays.
Stillhouse Hollow Lake 
The lake acts as a flood control and water source for the towns and cities around it. Boating, diving, and fishing are all common activities on the lake. Largemouth and smallmouth bass, catfish, crappie, sunfish, and catfish can all be caught here.
Vive Les Arts 
The Vive Les Arts Societe is a non-profit devoted to bringing art and entertainment to Central Texas people. The theater hosts a variety of performances, including plays, musicals, and concerts. The dates and times of theatre shows change over the year.
Pfeifer's German Bakery 
It has been producing authentic hand-crafted German snacks for the Killeen region for over a decade. Pfeifer's kuchen, puff pastry, hefekasten, biscuits, rolls, and bread are among the high-quality sweets and baked goods available. Bologna, bierschinken, bierwurst, blutwurst, and other German supermarket products and meats are available.
Killeen Entertainment
Boulders Sport Climbing Center is a great place to go if you want to have some fun. For climbers who want to encounter the excitement of rock climbing, this center provided a safe, positive environment. Boulders' 40-foot scaling walls, free-standing boulder, and 30-foot rappel tower are perfect for beginners and seasoned climbers alike.
Killeen Lodging
If you are searching for a place to stay in Killeen, look no further than Motel 6-Killeen, TX. Shilo Inns Killeen, Hilton Garden Inn, and Killeen/Fort Hood Hotel and Suites are among the other common lodging options.
Killeen Dining
Killeen, Texas, is known for its diverse population, which is reflected in the restaurants in this military area. If you're looking for some dine dining opportunities, check out The Waffle Den, Billy Bob's Burgers, Bobby B's Soul Food Kitchen & More, and New York Pizzeria.
Killeen Shopping
If you want to go shopping in Killeen, you can go to Killeen Mall. The center, which opened in 1981 and has 100 shops, offers a diverse range of retail options. East Lake Shopping Center and Killeen Shops are both excellent choices.
Killeen is a family-friendly community with a flourishing economy thanks to Fort Hood, one of the country's biggest military bases. Residents of Killeen have access to a down-home barbecue, a plethora of sporting and leisure events, and a variety of fun music venues. In 2021, it will be the safest spot to stay.
Follow me to see more articles like this.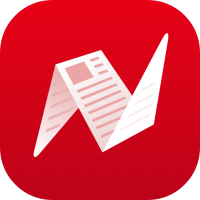 ...