Warner Bros. Entertainment Inc. (commonly known as Warner Bros and is an American diversified multinational mass media and entertainment conglomerate headquartered at the Warner Bros. Studios complex in Burbank, California, and a subsidiary of AT&T's Warner Media through its Studios & Networks division. Founded in 1923 by four brothers Harry, Albert, Sam, and Jack Warner, the company established itself as a leader in the American film industry before diversifying into animation, television, and video games, and is one of the "Big Five" major American film studios, as well as a member of the Motion Picture Association.
Warner Bros studio offices in Burbank, California
The company is known for its film studio division, the Warner Bros. Pictures Group, which includes Warner Bros. Pictures, New Line Cinema, the Warner Animation Group, Castle Rock Entertainment, and DC Films. Among its other assets include the television production company Warner Bros. Television Studios; animation studios Warner Bros. Animation and Cartoon Network Studios; comic book publisher DC Comics; video game development and publishing arm Warner Bros. Interactive Entertainment; cable television channels Cartoon Network, Adult Swim, Boomerang and Turner Classic Movies; and a 50% interest in broadcast television network The CW, which is co-owned with ViacomCBS. Warner Bros. also operates various divisions specializing in publishing, merchandising, music, theater; and theme parks. Bugs Bunny, a cartoon character created as part of the Looney Tunes series, appears to be the company's official mascot.
The company's name originated from the founding Warner brothers: Harry, Albert, Sam, and Jack Warner. Harry, Albert and Sam emigrated as young children with their Polish-Jewish mother to the United States from Krasnosielc, Poland in October 1889, a year after their father emigrated to the U.S. and settled in Baltimore, Maryland. As in many other immigrant families, the elder Wonsal children gradually acquired anglicized versions of their Yiddish-sounding names: Szmuel Wonsal became Samuel Warner , Hirsz Wonsal became Harry Warner, and Aaron Wonsal became Albert Warner. Jack, the youngest brother, was born in London, Ontario, during the family's two-year residency in Canada.
The Warner Brothers: Albert, Jack, Harry and Sam
The three elder brothers began in the movie theater business, having acquired a movie projector with which they showed films in the mining towns of Pennsylvania and Ohio. In the beginning, Sam and Albert Warner invested $150 to present Life of an American Fireman and The Great Train Robbery. They opened their first theater, the Cascade, in New Castle, Pennsylvania, in 1903. When the original building was in danger of being demolished, the modern Warner Bros. called the current building owners and arranged to save it. The owners noted people across the country had asked them to protect it for its historical significance.
In 1904, the Warners founded the Pittsburgh-based Duquesne Amusement & Supply Company, to distribute films. In 1912, Harry Warner hired an auditor named Paul Ashley Chase. By the time of World War I they had begun producing films. In 1918 they opened the first Warner Brothers Studio on Sunset Boulevard in Hollywood. Sam and Jack produced the pictures, while Harry and Albert, along with their auditor and now controller Chase, handled finance and distribution in New York City. During World War I their first nationally syndicated film, My Four Years in Germany, based on a popular book by former ambassador James W. Gerard, was released. On April 4, 1923, with help from money loaned to Harry by his banker Motley Flint, they formally incorporated as Warner Bros. Pictures, Incorporated. (As late as the 1960s, Warner Bros. claimed 1905 as its founding date.)
The first important deal was the acquisition of the rights to Avery Hopwood's 1919 Broadway play, The Gold Diggers, from theatrical impresario David Belasco. However, Rin Tin Tin, a dog brought from France after World War I by an American soldier, established their reputation. Rin Tin Tin's third film was the feature Where the North Begins, which was so successful that Jack signed the dog to star in more films for $1,000 per week. Rin Tin Tin became the studio's top star. Jack nicknamed him "The Mortgage Lifter" and the success boosted Darryl F. Zanuck's career. Zanuck eventually became a top producer and between 1928 and 1933 served as Jack's right-hand man and executive producer, with responsibilities including day-to-day film production. More success came after Ernst Lubitsch was hired as head director; Harry Rapf left the studio to join Metro-Goldwyn-Mayer. Lubitsch's film The Marriage Circle was the studio's most successful film of 1924, and was on The New York Times best list for that year.
Despite the success of Rin Tin Tin and Lubitsch, Warner's remained a lesser studio. Sam and Jack decided to offer Broadway actor John Barrymore the lead role in Beau Brummel. The film was so successful that Harry signed Barrymore to a long-term contract; like The Marriage Circle, Beau Brummel was named one of the ten best films of the year by the Times. By the end of 1924, Warner Bros. was arguably Hollywood's most successful independent studio,[30] where it competed with "The Big Three" Studios (First National, Paramount Pictures, and Metro-Goldwyn-Mayer). As a result, Harry Warner—while speaking at a convention of 1,500 independent exhibitors in Milwaukee, Wisconsin—was able to convince the filmmakers to spend $500,000 in newspaper advertising, and Harry saw this as an opportunity to establish theaters in cities such as New York and Los Angeles.
As the studio prospered, it gained backing from Wall Street, and in 1924 Goldman Sachs arranged a major loan. With this new money, the Warners bought the pioneer Vitagraph Company which had a nationwide distribution system. In 1925, Warners' also experimented in radio, establishing a successful radio station, KFWB, in Los Angeles.
Warner Bros. was a pioneer of films with synchronized sound. In 1925, at Sam's urging, Warner's agreed to add this feature to their productions. By February 1926, the studio reported a net loss of $333,413.
Movie-goers awaiting Don Juan opening at Warners' Theatre
After a long period denying Sam's request for sound, Harry agreed to change, as long as the studio's use of synchronized sound was for background music purposes only. The Warners signed a contract with the sound engineer company Western Electric and established Vitaphone. In 1926, Vitaphone began making films with music and effects tracks, most notably, in the feature Don Juan starring John Barrymore. The film was silent, but it featured a large number of Vitaphone shorts at the beginning. To hype Don Juan's release, Harry acquired the large Piccadilly Theater in Manhattan, New York City, and renamed it Warners' Theatre.
Don Juan premiered at the Warners' Theatre in New York on August 6, 1926. Throughout the early history of film distribution, theater owners hired orchestras to attend film showings, where they provided soundtracks. Through Vitaphone, Warner Bros. produced eight shorts in 1926. Many film production companies questioned the necessity. Don Juan did not recoup its production cost and Lubitsch left for MGM. By April 1927, the Big Five studios had ruined Warner's, and Western Electric renewed Warner's Vitaphone contract with terms that allowed other film companies to test sound.
As a result of their financial problems, Warner Bros. took the next step and released The Jazz Singer starring Al Jolson. This movie, which includes little sound dialogue, but did feature sound segments of Jolson singing, was a sensation. It signaled the beginning of the era of "talking pictures" and the twilight of the silent era. However, Sam died the night before the opening, preventing the brothers from attending the premiere. Jack became sole head of production. Sam's death also had a great effect on Jack's emotional state, as Sam was arguably Jack's inspiration and favorite brother. In the years to come, Jack kept the studio under tight control. Firing employees was common. Among those whom Jack fired were Rin Tin Tin and Douglas Fairbanks Jr., the latter having served as First National's top star since the brothers acquired the studio in 1928.
With the collapse of the market for musicals, Warner Bros., under Zanuck, turned to more socially realistic storylines. Because of its many films about gangsters, Warner Bros. soon became known as a "gangster studio". The studio's first gangster film, Little Caesar, was a great box office success and Edward G. Robinson starred in many of the subsequent Warner gangster films. The studio's next effort, The Public Enemy, made James Cagney arguably the studio's new top star, and Warner Bros. made more gangster films.
James Cagney and Joan Blondell in Footlight Parade (1933)
"Movie for movie, Warners was the most reliable source of entertainment through the thirties and forties, even though it was clearly the most budget-conscious of them all."
— Film historian Andrew Sarris in "You Ain't Heard Nothin' Yet.": The American Talking Film History & Memory, 1927–1949.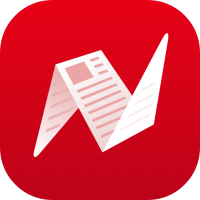 This is original content from NewsBreak's Creator Program. Join today to publish and share your own content.