This guide covers things to do in Midtown Manhattan, including top attractions, family-friendly activities, things to do at night, free things to do, and more. So many things you can do in Midtown Manhattan, many of which can be enjoyed during the day or night. Many of the items listed below are included for free or at a large discount in one of the several tourist attraction discounts passes available in NYC.
1. Times Square Times Square is every bit as electrifying as it looks like in movies and TV. There is quite a lot to do in this small part of New York besides gazing at the giant billboards.
Many of the most popular NYC attractions are in Times Square, like Madame Tussauds Wax Museum and Ripley's Believe It or Not. There is also plenty of shopping and some fun restaurants. The Times Square Guide lists stores and places to eat, as well as dozens of more activities to do in Times Square.
2. See a Broadway Show At any given time, there are dozens of different shows playing on Broadway to choose from. Here are some of the top shows: – The Lion King – Wicked – Hamilton – Aladdin
Also, look at ticket resale websites like StubHub, where you can sometimes find tickets for lower than retail prices. If you are traveling with kids, see the family-friendly section of this post where it's include shows geared toward a younger or family audience.
3. Museums and Attractions Below are the museums and attractions you can find in Midtown Manhattan. Some of them have free days/hours which can really help if you are on a budget. Also, several of them are included for free with the purchase of a tourist pass. – Museum of Modern Art – Intrepid Sea, Air and Space Museum – Japan Society – Morgan Library & Museum – Museum of Arts and Design – Paley Center for Media – Madame Tussauds Wax Museum Ripley's Believe It or Not A number of these museums and attractions have night hours, making them an excellent choice for a night out in NYC.
4. Go to the Empire State Building or Top of the Rock The observation decks at the Empire State Building or Top of the Rock both offer incredible views. The views are somewhat different and each has pros and cons.
New York's newest sky-high observation deck, Edge at Hudson Yards, is currently open for business with certain limitations in place to help prevent the spread of Covid-19.
5. Utilize a Tourist Attraction Discount Pass If you're looking to see and do as much as possible, using a New York City tourist attraction discount pass can help you save money and time.
Many of the attractions included are located in Midtown Manhattan. These are just a few: Museum of Modern Art Empire State Building Madame Tussauds Madison Square Garden All Access Tour These passes save you money by bundling dozens of popular attractions and tours into one discounted ticket (up to 55% off) and save you time by often letting you skip ticket lines. Some passes include discounts on Broadway tickets, dining, shopping and more.
6. Explore Grand Central Terminal Located in the heart of Midtown, this famed train terminus is free to explore.
If you do go to Grand Central Terminal, you can also visit the lobby of the Chrysler Building, which is located next door and is also free.
7. Rockefeller Center This massive complex of buildings covers three full city blocks from 48th St. to 51st St. between 5th and 6th Avenues. Like a city within a city, there are many things to do here.
You might enjoy learning about Rockefeller's Center's history and its striking artwork, sculptures, and architecture. Other popular activities to do at Rockefeller Center are to take tours of Radio City Music Hall and NBC Studios. Also, you can get a fabulous bird's eye view of NYC from the Top of the Rock.
8. Dine and Shop With so many places to eat it is very hard to narrow it down to just a few. On Times Square has a long list of restaurants. On the west side of Midtown, an easy choice is ​​City Kitchen, a huge food market located at 8th Ave. and 44th Street that will suit all tastes.
On the east side of Midtown, a reliable source for recommendations in this article, Best Affordable Lunches in Midtown East by Serious Eats. As for shopping, Midtown is a shopper's delight! The stores along 5th Avenue from 42nd Street to 57th range from H&M to Tiffany's. There are also wonderful specialty shops in Rockefeller Center Plus, stores in Midtown stay open late! Some as late as midnight! See the section on things to do at night in this post for a list of shops with late hours.
9. Discover Midtown Manhattan on a Sightseeing Tour We offer several options to explore Midtown Manhattan including several pay-what-you-wish guided walking tours of Midtown Manhattan.
If you prefer to explore Midtown Manhattan on your own, you would try GPS-enabled audio tour.
FREE THINGS TO DO There is no shortage of free activities in Midtown Manhattan. As mentioned above, visiting Times Square and Grand Central Terminal are completely free. You can also visit some of the finest museums in the world for free on certain days of the week. Here are a few more free activities in Midtown Manhattan.
Attend a TV Show Taping Most of the taping studios for popular TV shows are in Midtown Manhattan. Attending a live taping is free and fun. It only takes up a few hours of your day, leaving you with time to do other things in the area. Here are some of the shows with studios in the heart of Midtown Manhattan: – The Late Show With Stephen Colbert – The Tonight Show Starring Jimmy Fallon – Saturday Night Live – and more. Visit St. Patrick's Cathedral St. Pat's, as it is commonly referred to by locals, is the largest Catholic cathedral in America. Its neo-gothic style is stunning and it is free to enter and admire. You can also attend services there.
Relax in Bryant Park Bryant Park is an oasis of green in the heart of Midtown has a wide range of events and activities for people of all ages year-round.
In the summer, the park shows free outdoor movies and hosts a number of other free events. In winter, they open an ice rink in the middle of the park.
Take a Tour of the Historic New York Public Library. Ride the Roosevelt Island Tram The Roosevelt Island Tram, which some might refer to as a cable car, provides a skyline view of the city like no other. How to ride the Roosevelt Island Tram can tell you where to get the tram, the cost, schedules, and other details.
It's not technically free, but it costs the same as a subway ride which is under $3! See a Broadway Show While we can't guarantee that you can see a Broadway show for free whenever you like, there are a few ways you can save quite a bit of money on tickets. During this twice-annual Broadway Week tickets for select shows are two-for-one. In July and August, you can attend Broadway in Bryant Park, and see free, short performances by the cast of some of the top shows. Ticket lotteries can get you $10 tickets to shows – though you are playing the odds. Still, give it a go! Other ways to save big on Broadway tickets are by purchasing tickets at the TKTS booth in Times Square.
THINGS TO DO AT NIGHT Many of the activities in the other sections of this post can be enjoyed at night. Grand Central Can be visited 24 hours a day. Times Square is always bursting with energy at night. Below are things to do at night, and while some can be done during the days well, they can be extra special at night.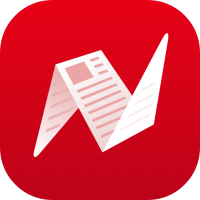 This is original content from NewsBreak's Creator Program. Join today to publish and share your own content.