Running a restaurant in New York City in any era is a herculean task. We tend to love any place willing to feed us, but some simply stand out for their excellent ingredients, well-crafted cocktails, booze pairings, concept, ambiance, and occasionally an X factor that gives a place its spirit. And these are those: our favorite places to eat and drink, and our favorite places to tell everyone else to eat and drink, at this very moment. Some are old, some are new, some are finally getting their due, and each one is worth your time, money and attention.
1. Los Tacos No.1
Restaurants Mexican Chelsea
New York may not be like the West Coast when it comes to Mexican food, but with Los Tacos No. 1, we're getting closer. Behind the taqueria-style counter, you'll see cooks rolling masa and slicing spit-roasted pork as fast as they can to keep up with this popular eatery. Three transplants from California and Tijuana, Mexico, dole out casual, south of the border eats (grilled cactus tacos, carne asada quesadillas) and homemade aguas frescas .
2. Peppa's Jerk Chicken
Restaurants Caribbean Flatbush
Peppa's has a wonderfully fragrant goat curry and tender stewed oxtail, but it's the smokey, perfectly grilled smoked chicken that keeps us coming back. You can easily pay over $50 for a roast chicken at some NYC restaurants, but we think this one is just as satisfying, if not more, than many of the best birds in town. There are plenty of West Indian restaurants in New York, but for jerk chicken, Peppa's is the hands down winner.
3. French Louie
Restaurants French Boerum Hill
Easy, local-favorite French fare. Every neighborhood would be lucky to have a restaurant like French Louie, which serves as fine a special occasion spot as any fancy-address destination in the city. If for example, you happened to be nearby, and it was your birthday, and a sudden blizzard made even local travel inadvisable, you could still drift into French Louie's dimly honey-hued dining room for a suitable fête. Its moules frites, duck au poivre and uncommonly generous portion of pȃté are priced decently enough to add to your regular weekend rotation, too.
4. Kokomo
Restaurants Williamsburg
One of a few spots here that also appeared on our best restaurants of 2020 roundup, Kokomo is a Caribbean restaurant from husband and wife team Ria and Kevol Graham. As we wrote at the time, Kokomo's wood-fired flatbreads, slow braised oxtail and chicken and waffles are all bonafide comfort foods. The restaurant interior's warm tones and florid design further set the mood.
5. The Arepa Lady
Restaurants – Street food, Jackson Heights
What began as a modest cart is now a brick-and-mortar restaurant specializing in arepas and other Colombian bites in Jackson Heights. Maria Piedad Cano and her family run the kitchen. Some of the best South American corn cakes found in New York.
6. Victor
Restaurants – Gowanus
Newly opened in the old Freek's Mill space by the Gowanus Canal, Mediterranean-leaning Victor arrives from the folks behind area favorites French Louie and Buttermilk Channel. After a few seasons of almost exclusively outdoor dining, it's fun to see a space looking so fresh inside. The colorful artwork on Victor's exterior carries into the dining room, and the menu, with items like smoked paprika prawns, a spiced half chicken, and a few fish dishes, is just as bright and perky.
7. Kiki's
Restaurants – Greek, Chinatown
Although the sign out front is written in Chinese, this Lower East Side restaurant serves Greek food with a gently-priced menu. Kiki Karamintzas' namesake restaurant manages to be one of the neighborhood's hippest spots without maintaining much of an Instagram presence or aggressively photogenic interior design. Which is to say, Kiki's is cool and lively without feeling like it's trying too hard.
8. Cote
Restaurants – Korean, Flatiron
Korean food has expanded locally in recent years, but none of it has seen a boost quite like Korean barbecue. Cote, a sleek effort from Simon Kim of the Michelin-starred Piora, is the premier example. Sitting 10 blocks south of K-Town proper, it's deliberately billed as a "Korean steakhouse," a distinction that reverberates through its swank decor. Watching beautiful cuts of meat cook right at your table is a satisfying way to spend an evening, and Michelin-starred Cote is a particularly stylish place to do so.
9. Teranga
Restaurants – West African, East Harlem
After first opening at the Africa Center in 2019, Teranga brought chef Pierre Thiam's West African cuisine to the Dekalb Market Food Hall late last year. Many items are vegan and gluten-free. One of the leading chefs from West Africa offers a fast-casual concept unlike any other.
10. Com Tam Ninh Kieu
Restaurants – Vietnamese, The Bronx
There's a share of great Vietnamese restaurants in NYC, but not a ton of traditional dishes. For a more home-style version of the Southeast Asian cuisine, we head to this no-frills restaurant in the Bronx, once an enclave of New York's Vietnamese population. Two Hanoi House alums have taken over this neighborhood spot and given the menu a few updates while staying true to the kitchen's comforting Vietnamese recipes
11. Ho Foods
Restaurants Taiwanese East Village
Al-dente noodles and braised beef swirl in bowls of slow-cooked broth, and it's easy to want to slurp it all up in seconds. Instead, try to savor each bite alongside plates of pork belly radish cakes. Wait times have seldom subsided since Ho Foods first opened in 2018, but it's worth it for one of the city's best bowls of Taiwanese beef noodle soup.
12. Via Carota
Restaurants – Italian, West Village
This cozy Italian restaurant, run by the chef power couple of Jody Williams and Rita Sodi, is a rustic, sophisticated and heart-swelling gem. The simple food—towering insalata verde, hearty chopped steak and any of the soul-satisfying pastas—makes this Village favorite a place where everyone wants to be a regular.
13. Di Fara Pizza
Restaurants – Pizza, Midwood
A favorite among favorites in a city with plenty of pizza. Ask any new or old pizza-maker about their inspiration, touchpoint, or simply their favorite pie, and Di Fara will come up again and again. Dating back to 1965, original owner Domenico DeMarco still spins dough into gold today. Toppings include all the hits–sausage, pepperoni, mushrooms and so on–in addition to extras like soppressata, broccoli rabe and artichokes all atop thin, crispy crust.
14. White Bear – Restaurants Flushing
Restaurants – Flushing
Dumpling aficionados trek to this tiny eatery specifically for the No. 6: A dozen pork wontons doused in roasted chili oil and topped with a smattering of diced pickled vegetables all served on a Styrofoam plate. There are oodles of other menu items, but this, is the one that keeps people coming back time and again. These are destination dumplings in a city with no shortage of options.
15. Don Angie – Restaurants Italian, West Village
Restaurants – Italian, West Village
An Italian spot where everything feels timeless yet modern. Exhibit A: the lasagna for two hits all the nostalgia of a nonna-approved recipe, and the pinwheel presentation of its pasta with robiola cheese makes us desire another bite. Angie Rito and Scott Tacinelli have set a new standard for red sauce restaurants. Their modern take on Italian food still maintains all the comforts we all love about Italy's cuisine.
16. Bo Ky – Restaurants Chinese, Chinatown
Restaurants – Chinese, Chinatown
One of the few restaurants in Manhattan's Chinatown specializing in the cuisine of the Chaoshan region of China, Bo Ky's menu showcases a mix of Cantonese and Southeast Asian flavors. The noodle menu is long, and you'll find roasted duck and rice dishes too. One of the best noodle shops in Chinatown where you'll find comforting dishes for a taste-to-cost ratio unlike most others.
17. Gage & Tollner – Restaurants Downtown Brooklyn
Restaurants – Downtown, Brooklyn
Long the stuff of legend, Gage and Tollner had a previous iteration as one of Brooklyn's most glittering restaurants before its gilded space ceased operation in 2004 after more than a century. A trio of Brooklyn hospitality pros got to work reviving it a baker's dozen years later and, after a pause in 2020, Gage and Tollner is finally open for business once more. Gage and Tollner's previous projected opening date of March 15, 2020 was plenty buzzy back then, and the wait has only further tickled anticipation. The space is as lovely as we thought it would be, and its hearty, decadent menu offerings, repete with occasional throwbacks, seem just right for the first proper summer of the roaring (20)20s.
18. Claro – Restaurants Mexican, Gowanus
Everyone loves a good taco, but at Claro, your notion of New York Mexican food is expanded. This aguachile is not your run-of-the-meal ceviche: scallops marinate in a bath of bright citrus and also have a hit of heat. The tortillas are house made and make a perfect vehicle for complex moles that feel traditional and modern at once. Oaxacan cuisine gets a New York touch in a sprawling backyard.
19. Gramercy Tavern – Restaurants American creative, Flatiron
Restaurants – American, Creative Flatiron
An NYC classic you can dress up or down. Big night out atmosphere crackles under a dizzyingly high ceiling with a bar that that feels like the place to be. The back dining room's $148 five-course tasting, which presently includes poached lobster and roasted duck breast, is splendid for a splurge, and you can also order à la carte up front in the (also lovely) tavern section, where everything's $35 or less.
20.Crown Shy – Restaurants American, Financial District
Restaurants – American, Financial District
A collaboration between James Kent, longtime chef de cuisine at Michelin-starred Eleven Madison Park and executive chef at NoMad, and Jeff Katz, managing partner of Del Posto. Crown Shy turns out excellent food and beautiful cocktails in an elegant environment that's equal parts special occasion destination and nicer-than-normal evening whim. Crown Shy feels important without being intimidating. It's a this-must-be-the-place kind of spot that manages to remain warm and inviting.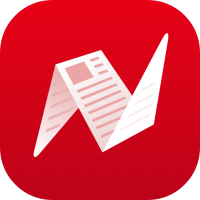 This is original content from NewsBreak's Creator Program. Join today to publish and share your own content.