Adventure Begins Here Quick Nevada Faves
From pull-the-car-over sunsets to our wild, wooly past, Nevada speaks.If you took a family photo of all 50 states, we would be the one sticking our tongue out—it's just who we are. If you're looking for something to do that's irresistibly different, or if you were that cheeky kid yourself, welcome home. Welcome to Nevada—we're going to get along great. And when you find yourself shout-asking Siri, "What are some things to do near me?" you might not even have time to get through her list—and not just on the Strip.
Nevada State & National Parks
With 24 state parks, two national park and a handful of national recreation areas, there's a park for every peaple and history lover.
Nevada Museums
From retired neon signs to Burning Man art and unearthed ancient cities formerly lost to time, whatever you're into, Nevada's got something to show you.
Nevada Wildlife Areas
From desert bighorns and mountain bluebirds to Devil's Hole Desert Pupfish and beyond, many sensitive species thrive in Nevada – and, in some cases, nowhere else on Earth.
Weird Nevada
With 600+ ghost towns, Nevada has more historic mining camps & boomtowns then actual populated cities. If that's not enough to grabe your atlas & disappear, we're not sure what is.We guarantee the others on your list don't have forests of cars, 800-foot sand dunes, dozens of natural hot springs, UFOs, or the chance to become a fighter pilot for a day. Whether you're looking to treat yourself to a boutique hotel or fancy yourself a more adventurous traveler after a wilder, off-grid getaway, if you dream it up, Nevada delivers.
Reno-Tahoe Territory Northwestern
Let your wild side run free. From Wild Western Virginia City to idyllic Carson Valley, or the historic capital of Carson City to hip-and-happening Reno, just over the hill from world-famous Lake Tahoe—the "Jewel of the Sierra Nevada"—some of Nevada's most intriguing destinations, iconic history, and best-kept secrets.
Nevada Silver Trails Central
Pioneers came seeking fortune. Today, this vast, rugged region offers a fascinating window into Nevada's past. Ghost towns pepper the landscape. State parks abound. And who knows what you'll find along the Extraterrestrial Highway.
Cowboy Country Northern
Welcome to Cowboy Country, where jeans are always in fashion and Old West hospitality is the golden rule. Basque and American Indian culture round out some real-deal western heritage, alongside some of Nevada's best outdoor adventure secrets and proudest western cultural institutions.
Pony Express Territory North Central
Back in the 1950s, Las Vegans used to take a long lunch—first to eat a sandwich, then to watch a bomb explode. Surreal? Yes. Fascinating? Absolutely. With more than 12,000 interactive displays, stories, and videos, the National Atomic Testing Museum educates visitors about Nevada's explosive Atomic Age history. Swing through Hawthorne—home to America's largest artillery base—to zero in on the Ordnance Museum's cluster bombs, historical ammunition, vintage military uniforms and trunks, and some of the first drones in existence.
In the Wild West, where there were cattle, there was bound to be some cattle rustlin'. But few cow thieves were ever clever enough to make off with dozens of head for several months, leaving not even a footprint—that is, a human one—save one man. His secret? Plank shoes fitted with cow hooves, now on display at Elko's Northeastern Nevada Museum.
How many other places have an official state element? In Nevada it's neon, and a trip to the Strip or Downtown Las Vegas will tell you why. Visit the Neon Museum for an incredible collection of neon signs. The visitor's center is situated in the historic La Concha Motel lobby that flashes visitors back in time with its mid-century, Atomic Age vibe. Plan to spend at least an hour taking the tour and exploring the Boneyard.
In Nevada, it's about the journey before the destination. From all-to-yourself highways and dirt-road horizons to cowboys and counterculture, Nevada has always been about taking the road less traveled.
Nevada's Star Attractions Take a Silver State star-fari to scope out some of the entire country's darkest, most stellar skies.Nighttime has always been when Nevada really lights up. And we're not just talking about all the classic neon signs and dazzling marquees in Reno and Las Vegas. Go beyond the glow of our metros, look up, and you'll be face to face with the brightest stars in the darkest skies in the Lower 48. Simply put, there's just no better place to stargaze than the Silver State.
10 Pleases At Nevada State Parks
1. Earning Polar Bear Club cred in one of the clearest and coldest bodies of water on Earth… and learning to crave its tasty bite.
2. Hiking through a forest of beaver stumps, realizing you've finally snagged that "one with nature" moment of solitude you've been chasing.
3. Getting knee deep in (and outside of) 164-year-old history at the true birthplace of Las Vegas.
4. Catching a charge off those storied Washoe Zephyrs, understanding that even Twain's quip couldn't fully articulate their exhilarating fury
5. Realizing that with even the slimmest physique, you're still going to have to suck it up to "suck it in", if it means seeing the very back of some very otherworldly slot canyons.
6. Taking in that enchanting essence the Mojave so swiftly delivers after a warm summer rain.
7. Relishing the ultimate road trip breather in an out-of-place oasis that's Fern Gully for real.
8. Finally coming to grips with all that hype about Nevada's oldest State Park and truly "Seeing the Elephant".
9. Starting your Nevada jaunt right by dipping your big toe in the oldest town in the state, with some seductive Pony Express history as the cherry on top.
10…and finally coming to grips with the fact that you've bagged all of Nevada's State Parks, and it's now time to hit up the next tier of outdoor splendor. And boy howdy, the future looks so bright.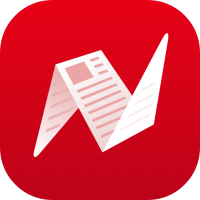 This is original content from NewsBreak's Creator Program. Join today to publish and share your own content.