Community gardens in New York City are urban green spaces created and cared for by city residents who are stewards of underutilized land. There are over 550 community gardens on city property, over 745 school gardens, over 100 gardens in land trusts, and over 700 gardens at public housing developments throughout New York City.
City farmers cultivate their thriving garden on a square block formerly the site of a brewery from 92nd to 93rd Street and from 2nd to 3rd Avenue, 1970.
Above view of Adam Purple's "Urban Garden" on the Lower East Side of New York City in 1984.
Nothing Yet Community Garden one day after announcing it was sold to a developer, May 22, 2013
In the 1960s and 1970s, New York City was experiencing a fiscal crisis and disinvestment resulting from white flight, bankruptcy, and corruption. Buildings were abandoned or allowed to fall into disrepair throughout the city. The city then claimed these properties when they defaulted on their loans and were often destroyed through demolition, decay and arson which led to vacant spaces gardens would later claim. During this time, roughly 11,000 vacant lots transferred from private to public ownership. Neighborhood residents began to create gardens on this vacant land which weren't city sanctioned and without government assistance. In 1962, one of the first gardens, El Jardín del Paraíso, was formed by Puerto Rican residents in the Lower East Side.
In 1962, the New York City Housing Authority (NYCHA) started the Citywide Resident Garden Competition, providing resources to NYCHA residents to see who could grow the best gardens. The program has since been renamed as the Garden and Greening Awards Competition. In 1973, the Green Guerillas were formed and begun to throw "seed green-aids" to beautify vacant lots. They eventually turned their attention to a vacant lot at Bowery and Houston Streets which became the Liz Christy Garden, the first city-sanctioned community garden in 1974. After investing time as squatters, gardeners advocated for formal recognition and the Department of Parks and Recreation created GreenThumb in 1978 to provide resources and license community gardens. By 1985, there was an estimated 1,000 gardens in New York City.
In 1994, Mayor Rudy Giuliani was inducted after running on a platform of fighting crime, reducing homelessness, and privatizing public land and services. After declaring a housing crisis, Giuliani supported developing vacant lots, including ones with gardens citing the licenses with the gardens established them as interim-use spaces and would eventually be developed into housing. A majority of the proposed units were market rate, with only 20 percent available for moderate-income households. This creating a controversy between the administration and city-greening advocates.
In January 1999, 114 gardens were put up for public auction without input from the community usually provided by the Uniform Land Use Review Procedure (ULURP). There were no use restrictions placed on these lots and local coalitions were formed in opposition staging demonstrations, participating in political events, utilizing formal approaches such as lawsuits, and built networks. 112 of the gardens were purchased by two land-trust organizations, New York Restoration Project and the Trust for Public Land. A second proposed sale of over 600 gardens included land use restrictions that developers needed to use some of the land for 'civic functions. In 2000, the city sent bulldozers to level an unprotected Esperanza Garden, a community garden located in the Lower East Side which was founded in 1978. The leveling of the garden caused concern from the New York State Democratic Committee citing campaign contributions given to Giuliani during his campaign for mayor from the developer proposing to build on the site. Attorney General Eliot Spitzer also opposed the administration by recommending state environmental review or an act of the Legislature needed to happen before the sale of community gardens.
In 2002, Mayor Michael Bloomberg settled the lawsuit by Spitzer which preserved 500 gardens by placing them in the jurisdiction of City agencies, leaving approximately 150 gardens open for development. The success of the preservation of the gardens is due to re-framing the conflict as a quality of life issue rather than housing vs. gardens argument. Gardeners also framed the threat of development as a threat to their communities citing gardens were a space where a diverse population was able to work together while building community and becoming a larger voice to the city together. In early 2015, Mayor Bill de Blasio made plans to build housing on over 40 city-owned sites housing community gardens citing the need for affordable housing. These gardens had signed interim-use agreements with GreenThumb and city maps showed them as vacant spaces. The R.F.Q. to sell lots to developers for $1 was not made publicly and gardeners found out about the initiative through 596 Acres, a non-profit who maps open city land and advocates for community uses. In January 2016, 36 of the gardens were conveyed into Parks Department to remain gardens.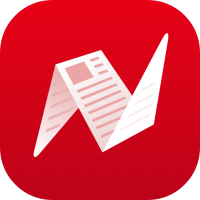 This is original content from NewsBreak's Creator Program. Join today to publish and share your own content.