Mount Kilimanjaro is a dormant volcano in Tanzania. It has three volcanic cones: Kibo, Mawenzi, and Shira. It is the highest mountain in Africa and the highest single free-standing mountain in the world: 5,895 metres (19,341 ft) above sea level and about 4,900 metres (16,100 ft) above its plateau base.
Mount Kilimanjaro from space, illustrating its diverse vegetation zones. Kilimanjaro is the fourth most topographically prominent peak on Earth. It is part of Kilimanjaro National Park and is a major climbing destination. Because of its shrinking glaciers and ice fields, which are projected to disappear between 2030 and 2050, it has been the subject of many scientific studies.
An aerial view of Kilimanjaro, taken while departing Amboseli, showing a larger ice cap in 1979.The origin of the name Kilimanjaro is not known, but a number of theories exist. European explorers had adopted the name by 1860 and reported that Kilimanjaro was the mountain's Kiswahili name. The 1907 edition of The Nuttall Encyclopædia also records the name of the mountain as Kilima-Njaro.
Johann Ludwig Krapf wrote in 1860 that Swahilis along the coast called the mountain Kilimanjaro. Although he did not offer any support, he claimed that Kilimanjaro meant either mountain of greatness or mountain of caravans. Under the latter meaning, kilima meant mountain and jaro meant caravans. Jim Thompson claimed in 1885, again without support, that the term Kilima-Njaro "has generally been understood to mean" the mountain (kilima) of greatnes (njaro). He also suggested "though not improbably it may mean" the white mountain.
Njaro is an ancient Kiswahili word for shining. Similarly, Krapf wrote that a chief of the Wakamba people, whom he visited in 1849, "had been to Jagga and had seen the Kima jajeu, mountain of whiteness, the name given by the Wakamba to Kilimanjaro…." More correctly in the Kikamba language this would be kiima kyeu, and this possible derivation has been popular with several investigators.
In the 1880s, the mountain became a part of German East Africa and was called Kilima-Ndscharo in German following the Kiswahili name components. On 6 October 1889, Hans Meyer reached the highest summit on the crater ridge of Kibo. He named it Kaiser-Wilhelm-Spitze (Kaiser Wilhelm peak). That name was used until Tanzania was formed in 1964, when the summit was renamed Uhuru Peak, meaning freedom peak in Kiswahili.
Large animals are rare on Kilimanjaro and are more frequent in the forests and lower parts of the mountain. Elephants and Cape buffaloes are among the animals that can be potentially hazardous to trekkers. Bushbucks, chameleons, dik-diks, duikers, mongooses, sunbirds, and warthogs have also been reported. Zebras, leopards and hyenas have been observed sporadically on the Shira plateau. Specific species associated with the mountain include the Kilimanjaro shrew and the chameleon Kinyongia tavetana.
Natural forests cover about 1,000 square kilometres (250,000 acres) on Kilimanjaro. In the foothill area maize, beans, sunflowers and, on the western side, wheat are cultivated. Remnants of the former savanna vegetation with Acacia, Combretum, Terminalia and Grewia also occur. Between 1,000 metres (3,300 ft) and 1,800 metres (5,900 ft), coffee also appears as part of the "Chagga home gardens" agroforestry. Native vegetation at this altitude range (Strombosia, Newtonia, and Entandrophragma) is limited to inaccessible valleys and gorges and is completely different from vegetation at higher altitudes.
On the southern slope montane forests first contain Ocotea usambarensis as well as ferns and epiphytes, farther up in cloud forests Podocarpus latifolius, Hagenia abyssinica and Erica excelsa grow as well as fog-dependent mosses. On the drier northern slopes olive, Croton-Calodendrum, Cassipourea, and Juniperus form forests in order of increasing altitude. Between 3,100 metres (10,200 ft) and 3,900 metres (12,800 ft) lie Erica bush and heathlands, followed by Helichrysum until 4,500 metres (14,800 ft). Neophytes have been observed, including Poa annua.
European exploration: The German missionaries Johannes Rebmann of Mombasa and Krapf were the first Europeans known to have attempted to reach the mountain. According to English geographer Halford Mackinder and English explorer Harry Johnston, Rebmann in 1848 was the first European to report the existence of Kilimanjaro. Hans Meyer has claimed that Rebmann first arrived in Africa in 1846 and quotes Rebmann's diary entry of 11 May 1848 as saying, This morning, at 10 o'clock, we obtained a clearer view of the mountains of Jagga, the summit of one of which was covered by what looked like a beautiful white cloud. When I inquired as to the dazzling whiteness, the guide merely called it 'cold' and at once I knew it could be neither more nor less than snow…. Immediately I understood how to interpret the marvelous tales Dr. Krapf and I had heard at the coast, of a vast mountain of gold and silver in the far interior, the approach to which was guarded by evil spirits.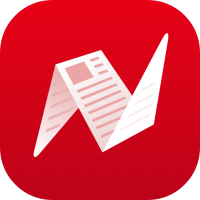 This is original content from NewsBreak's Creator Program. Join today to publish and share your own content.