Is there a name more synonymous with sports-entertainment than Hulk Hogan? The key figure in WWE's rise from regional attraction to worldwide entertainment leader in the 1980s, The Hulkster's superhuman size and undeniable charisma set the standard for what a Superstar should be. A larger-than-life icon, he packed 93,173 WWE fans into the Pontiac Silverdome, won six WWE Championships, starred in movies, television shows and his own animated series and became an idol to a vast legion of fans he dubbed his Hulkamaniacs. Clad from head to toe in his trademark yellow and red, "The Real American" first established his unbridled patriotism when he legdropped his way through The Iron Sheik to win the WWE Championship in 1984.
He became a household name from there, headlining the inaugural WrestleMania while brushing his 24-inch pythons against celebrities like Cyndi Lauper and Billy Crystal on MTV and "Saturday Night Live." The Hulkster's fanbase knew no bounds as Andy Warhol showed up at his matches and millions of children listened intently as their hero urged them to "say their prayers and eat their vitamins." Hogan's massive presence had a way of making things feel significant. His greatest rivals — "Rowdy" Roddy Piper, King Kong Bundy, Ultimate Warrior — became more noteworthy parts of WWE history when they stepped through the ropes to face The Immortal One. His best matches read like a shortlist of WWE's defining moments. Who could forget Hulk's showdown with Andre the Giant at WrestleMania III, his collision with Randy Savage at WrestleMania V, his iconic encounter with The Rock at WrestleMania X8?
And The Hulkster was nothing if not smart. Leaving WWE for WCW in the mid-90s, he turned villain when he sensed audiences growing tired of his heroism. As the ringleader of the New World Order, he redefined himself as a cowardly bad guy and took WCW to the top of the sports-entertainment heap. The nWo experiment may have sold some T-shirts, but fans eventually grew nostalgic for the Hulk Hogan they grew up with. That Superstar returned to WWE in 2002 in all of his red and yellow glory to ask a new generation of opponents that eternal question: "Whatcha gonna do when Hulkamania runs wild on you?" This thrilling rumble down memory lane brought Hogan his final WWE Title, entry into the WWE Hall of Fame and proof that there wouldn't be WWE without Hulk Hogan. To much fanfare, The Hulkster returned to WWE in 2014, hosting WrestleMania 30 and celebrating his 61st birthday live on Raw. Now that he's back home, what else will Hulkamania have in store for the WWE Universe?
Baseball was his first love As a kid in Tampa Bay, Hogan had his eyes set on a career as a big league pitcher. His Interbay Little League team even played in the national regional finals in 1966, though he gave up the game-winning home run, so his team didn't get to go to the Little League World Series. MLB scouts soon had their eyes on him, but he injured his throwing elbow during his final year of high school, putting an end to his pitching days. "It was the best thing that ever happened to me, because I segued into wrestling," Hogan told the MLB. "Once my arm wasn't what it was, I started chasing the wrestling dream around, and it finally happened. But baseball was the first love." He also started a music career Hogan started playing guitar when he was in junior high. "I wasn't a big sports guy," he told Vice. "I was into music and had long hair." He soon started playing bass guitar in bands, including one called Ruckus. They played rock 'n' roll covers and also had about five original songs. "Our band was so tight," Hogan said. "The whole building would move when we played."
They were clearly on the right track toward musical success. "We were out there playing for money to get on our feet and get ready to do what we needed to do," he said. They had the chance to tour with Mother's Finest and Blackfoot, but the other guys in the band had families and chose not to.
He put three guys in the hospital while filming 'Rocky III' Hogan made his film debut as Thunderlips in the 1982 movie Rocky III — and the first-time screen star may not have recognized his own strength, as star and director Sylvester Stallone recounted in a 2017 Instagram post. "I remember a violent move where he threw me into the corner, charged across the ring like an enraged bull and leaped so amazingly high above me that his shinbone actually came down [like a] giant tree on my collarbone," Stallone wrote. "I have never felt such a mind numbing pain from a massive hit before or since that day!" He wasn't the only one to experience Hogan's power first hand. "When he jumped into the audience to fight with the stuntmen, three of them had to be treated at the hospital," Stallone revealed, adding, "Great guy, great friend, his presence made the film very, very special."
He tried to join The Rolling Stones and Metallica Well into his wrestling career, Hogan started contemplating other career options. "I always still loved music," he told Vice. When he was in the UK for an awards show, he overheard Mick Jagger's then-wife Jerry Hall say they needed a bass player. "I was like, 'Look, I used to play bass. I know all the Rolling Stones songs. Tell Mick if you guys need a bass player for the Rolling Stones, I swear to god I could show up,' he recalled. "I could rehearse one day and play everything they play." But the call never came. Later he heard Metallica had an opening for a bass player. "I was writing letters, made a tape of myself playing and sent it to their management company," he said. "Kept making calls trying to get through. I tried for two weeks and never heard a word back from them either."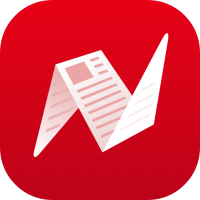 This is original content from NewsBreak's Creator Program. Join today to publish and share your own content.