Jewel of the South Seas Undoubtedly the most celebrated island in the South Pacific, Bora Bora is French Polynesia's leading lady. Her beauty is unrivaled and her fame, unwavering. Bora Bora is one of the few places on earth that everyone hopes to witness in their lifetime—and once you see it, you are forever enamored.
More than just a romantic ideal, Bora Bora is a romantic reality. It comes as no surprise that the island is an internationally acclaimed honeymoon destination. Our newlyweds who decide on a Bora Bora honeymoon often feel as though they have escaped to a private oasis tailored entirely to their special moment of marital bliss—and anyone in the midst of planning a wedding can relate to just how enticing that sounds.
Bora Bora may feel worlds away, but this South Seas splendor is well within reach. Where is Bora Bora, exactly? The island lies just northwest of Tahiti, less than an hour away by plane from Papeete. The airport is located on a small, separate part of the island known as Motu Mete. Upon arrival, you will be greeted with a warm smile and fragrant flower lei and transferred by boat to your Bora Bora resort, meaning you hardly have to wait for your first encounter with the island's famously translucent lagoon.
The inevitable love affair with this island begins right before you touch down. The view from the plane window is a moment you will not soon forget. Have your camera in hand as you begin your descent and prepare for the moment when iconic Mount Otemanu comes into view. From that point on, each experience will only continue to exceed even your highest expectations.
Featured Bora Bora Vacations
Lagoons and Pink Sands
Immerse yourself in the vibrant colors of French Polynesia's islands with this vacation to the islands of Bora Bora and Tikehau. You will be enjoyed with your daily breakfast, after you will relaxed all night at the Tahiti Pearl Beach Resort, enjoy in a beach villa with pool at Le Bora Bora Resort, also spend the time in a beach villa at the Le Tikehau Resort, excursions, and more.
Bora Bora Pearl Honeymoon
Discover Bora Bora and experience first hand the crystal clear waters of its lagoon and the relaxing atmosphere for which it is known. Enjoy in an overwater bungalow, a private beach dinner, daily breakfast, a shark and ray lagoon tour with motu picnic, a sunset cruise and added amenities for honeymoon.
Bora Bora has become synonymous with overwater bungalows. Many of these lavish floating villas have glass floors that supply a window to the lagoon life below. This locale is unique in the fact that most Bora Bora resort hotels are built on their own tiny island, or motu, and visits elsewhere must be arranged by boat transfer. Not to worry, though, you will hardly need to leave your bungalow let alone the resort. From lounging on your own private deck and receiving room service via outrigger canoe, to indulging in a rejuvenating spa treatment, you will pass the time in quiet seclusion and opulent luxury.
Conrad Bora Bora Nui
The new Conrad Bora Bora Nui is tucked in a cove of white sand and black lava rock. Located on the southwest end of Motu To'opua, a small islet floating between Bora Bora's mainland and coral reef, the resort faces out toward the open ocean. Soaring Mount Otemanu becomes the backdrop to the hotel when approached from the water. The rooms and villas enjoy views of the lagoon and an endless blue horizon.
Active or inactive as you wish to be. Should you decide to venture away from the resort, you can visit the main village of Vaitape and shop at the local boutiques or dine at one of Bora Bora's restaurants including the legendary Bloody Mary's. You can also explore Mount Pahia and Mount Otemanu on a guided hike or Jeep Safari tour. Since water is a way of life on the island, popular lagoon excursions include snorkeling, diving, cruising, fishing, paddle boarding, kitesurfing, Jet Skiing, and of course, shark and ray feeding. You can also take your experience to new heights by parasailing, skydiving, or touring the island by seaplane.
Cultural Island Touo By Natura Discovery.
Circle the island with your professional and experienced guide. Learn the island's legends, discover the American WWII cannons, visit an ancient temple, and meet a local family who will serve you fruit from their plantation. You will also visit villages where you will learn how to make your own sarong and discover the local fauna of the island.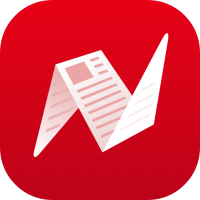 This is original content from NewsBreak's Creator Program. Join today to publish and share your own content.