This beautiful lakes what you mast to visit.The state's shining stars, though, are its vast, sparkling lakes. From giant, watery wonders spanning two countries (Lake Erie runs well past the U.S. and Canadian borders) to mountain-fringed showstoppers like Avalanche Lake, New York hosts a marvel of lovely lakes.
Whether you're hoping to swim, fish, paddleboard, kayak, ice-skate, or master water-skiing, New York is home to some of the best lakes on the East Coast. Not sure where to start your journey? Check out our list of the best lakes in New York. We guarantee you'll find one (or likely many more) to love.
1. Chautauqua Lake
Lying 1,308 feet above sea level, Chautauqua Lake is one of North America's highest navigable lakes. Running 17 miles in length, this lake offers visitors a ton of space to explore its watery depths. With four public swimming beaches, there are also plenty of sandy spots to spend your day. If you love to fish, you've come to the right place. Chautauqua Lake is known for its great bass, muskellunge, and walleye fishing, with angling tournaments held here annually.
Rent a boat (motorized or not) at one of the nearby marinas. You can launch boats from public launches at Prendergast Point, Bemus Point, and Long Point State Park, as well as Mayville Lakeside Park and Lakewood. The area's most popular attraction is Chautauqua Institution, a not-for-profit educational center that becomes abuzz in the summer months. Study courses in the arts, religion, and recreation. Or attend one of the numerous performances ranging from opera to dance to theater.
2. Lake George
Adirondack chairs overlooking Lake George, NY. Lake George wasn't nicknamed the "Queen of American Lakes" for nothing. A magnificent beauty spanning 44 square miles, this sparkling expanse highlights the towering Adirondack Mountains. Talk about a gorgeous backdrop for photos. Outdoor enthusiasts will be happy here year-round since there are so many activities to choose from.
Boating, biking, fishing, swimming, and water sports help make this the best lake in New York for summer fun. During the cooler months, white water rafting tops the list, as do horseback riding, hiking, cross-country skiing, snowshoeing, snowmobiling, and skating. Hop in a boat to gawk at Millionaire's Row, the incredible stretch of shoreline spotted by magnificent mansions.
Aim to visit Lake George during one of the region's popular festivals. The Lower Adirondack Regional Arts Council (LARAC) Arts Festival is usually held in June in nearby Glens Falls. In August, you can catch the annual Lake George Music Festival, while the Lake George Winter Carnival Festival is another, much colder draw.
3. Lake Champlain
Champlain Bridge across Lake Champlain Nestled serenely between Vermont's Green Mountains and the Adirondacks, Lake Champlain is a must-see for those traveling to upstate New York. In addition to being a scenic masterpiece, this lovely spot is filled with fish. We're talking over 80 species in a lake that is up to 400 feet deep.
You're welcome anglers! Hugging over 500 miles of shoreline, this vast lake offers visitors an endless number of activities to keep them happy and occupied. Hike some of the over 40 miles of Champlain Area Trails, set up camp at a local campground, clamber through the impressive Ausable Chasm, or splash about in the cool lake water. This is one of the cleanest lakes in the region and one of the best lakes in New York for swimming.
4. Avalanche Lake
If you're looking for rugged beauty, you'll find it at Avalanche Lake. Another stunning spot in the Adirondacks, this lake was named after the area was hit by an avalanche in the 1800s. It sits rather high up in the Adirondack High Peaks, at an elevation of over 2,880 feet, between towering Mount Colden and Avalanche Mountain.
You'll have to hike to Avalanche Lake, which makes the camera-ready view even more amazing. Adventurous types choose the trails from nearby Lake Placid. They can cover anywhere from 10 to 12 miles there and back. The Trail of the Cedars is particularly captivating. Expect to see giant boulders and verdant forest along the route. If you're hoping to spend the night, book your campsite early, as the spots fill up quickly during the summer.
5. Cayuga Lake
Long, long ago, glaciers formed yet another beautiful water source. This one was named Cayuga Lake, and it lay in the lovely Finger Lakes region. The longest Finger Lake, Cayuga is also the second deepest. It is famed for hosting activities such as boating, sailing, swimming, and fishing, but it's also well known as the lake that wades into Ithaca's shores.
This long lake measures nearly 40 miles, presenting visitors with an ample amount of space to get lost in. Don't worry, there are a ton of access points along the shore. Not comfortable boating? Book a fishing charter or boat cruise in Allan H Treman State Marine Park or Ithaca. Or rent a pedal boat, SUP, canoe, or kayak. Whatever you do, don't miss the sunset. It's glorious!
6. Oneida Lake
Oneida Lake has an edge over the other, larger beauties in New York. At 21 miles long, it is the largest lake to lie entirely within New York State's boundaries. A mere 30-minute drive from Syracuse, one of the best cities in New York State, Oneida Lake is a great day trip destination.
The lake provides everything you'd expect, like swimming, fishing, skating, and boating. Plus, its shallow depth makes it a hot spot for families visiting during the summer. When it's time to eat, or take a break from the sun's intense rays, head to nearby Sylvan Beach. Here, you'll find a wide selection of shops and restaurants, not to mention an amusement park.
7. Skaneateles Lake
One of the cleanest lakes in New York state, Skaneateles Lake supplies the drinking water for nearby Syracuse. A sparkling gem surrounded by historic homes and larger mansions with sprawling lawns, Skaneateles will give your camera a real workout. And its main village, Skaneateles will provide the small-town charm you never knew you'd been craving.
Pronounced "skinny-atlas" or "skanny-atlas," this pristine lake is known scientifically as an oligotrophic. That means the lake has low levels of nutrients, which helps prevent overgrowth of algae and other vegetation. As clean as it is, Skaneateles Lake is one of the best lakes for swimming in New York. It's also a great place to canoe, fish, or do any of the other fun water sports you love. Treat yourself to a night of luxury at the Mirbeau Inn & Spa Skaneateles
8. Lake Erie
Lake Erie and Downtown Buffalo Did you know that Lake Erie is the 11th biggest lake in the world? Measuring more than 9,900 square miles in surface area with another 30,000 square miles below ground in a drainage basin, this whopper is the fourth largest of the Great Lakes. Multiple ships have sunk in these waters over its 4,000-year-old history, making Lake Erie one of the best diving destinations in New York State.
Above the surface, visitors enjoy the regular water activities, like boating, fishing, swimming, and kayaking. In the winter months, skating, cross-country skiing, ice fishing, and snowmobiling take the place of summer hobbies. Looking for a fun spot to spend the day? Check out Lake Erie State Park. It boasts campsites, a sandy beach, playground, disc golf course, and multiple trails.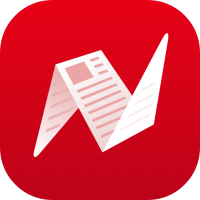 This is original content from NewsBreak's Creator Program. Join today to publish and share your own content.