These are the best places to visit Upstate NY. I wrapped the duvet around myself to conserve the warmth as I listened to the pitter-patter of the rain outside our campervan. I dozed in and out for another 45 minutes before finally sitting up. Esther still laid curled up under the covers, and I was not about to wake the beast. As I got dressed I couldn't help but smile in excitement for the next few days of exploring upstate.
As soon as you head upstate, you're transported into a completely different world. Rather than the smells, honking, and chatter bombarding you at every turn in the city, you're enveloped by the serene forest around you. The rest of New York state has charming little towns, scenic paths and trails, and such rich history.
1. WATKINS GLEN STATE PARK
1009 N Franklin St, Watkins Glen, NY 14891, map
This is an extremely popular park that gets filled with busloads of tourists throughout the summer. Even on a rainy weekday, we passed a few tour groups. Walk along the creek to see 19 waterfalls and stunning 200ft cliffs. The most iconic shot is of Rainbow Falls Bridge and the most memorable fall is Cavern Cascade. A shuttle runs from one side of the canyon to the other, but is only available in the summer and on busier weekends in the Spring and Fall. Be sure to check their schedule to find out if it's an option.
2. AUSABLE CHASM
2144 U.S. 9, Au Sable, NY 12911, map
Referred to as the Grand Canyon of the Adirondacks, hike the surrounding trails or float down the Ausable River. Adventure-seekers can find rock climbing routes and rappelling. Also, don't forget to stop by the Ausable Chasm Bridge for unforgettable views.
3. WHITEFACE MOUNTAIN
Wilmington, NY 12997, map
Climb this 0.2 mile man-made path reminiscent to a mini Great Wall of China. It makes for great photos by itself, but if that's not enough, you'll also be surrounded a beautiful landscape.
4. BREAKNECK RIDGE
Breakneck Ridge Trail, Cold Spring, NY 10516, map
This is an extremely popular hike because of its proximity to the city. It's also a lot of fun if you like scrambling over rocks and boulders. After the steep climb, you're rewarded with multiple lookout points before heading back down a more gradual trail. Parking fills up quickly over the weekend. Get there early to get a good spot.
5. GIANT LEDGE
Shandaken, NY 12464, map
This is one of the most popular routes in the Catskills. There are eight scenic lookouts and five ledges with spectacular views packed into this 3.2-mile round trip hike.
6. DIA: BEACON
3 Beekman St, Beacon, NY 12508, map
The Beacon area is referred to as the upstate Brooklyn. It's filled with hipsters, art galleries, and more. The Dia: Beacon is a really popular museum that covers art from the 1960s to present day.
7. STORM KING ART CENTER
1 Museum Rd, New Windsor, NY 12553, map
Not only is this a popular spot for hiking, but the art center has curated over 100 sculptures beautifully placed on the grounds.
8. ETERNAL FLAME FALLS
Eternal Flame Hiking Trail, Orchard Park, NY 14127, map
This waterfall lives up to its mythical name. A small grotto behind the falls contains a natural gas spring that burns year round, hence the 'eternal flame' in its name.
9. MT. COLDEN & AVALANCHE LAKE
Keene, NY 12943, map
Conquer this difficult trek up and down wooden ladders, over bridges, and along ski trails. At the peak, you'll get some o best 360-degree views the Adirondacks has to offer.
10. KAATERSKILL FALLS
NY-23A, Haines Falls, NY 12436, map
This is a beautiful two-staged waterfall with a popular swimming hole at the bottom. The entire area was covered in snow and ice when we visited in the winter, but we definitely need to go again when it's warmer. We highly recommend crampons if you visit in the winter.
11. WHITTAKER FALLS
Lowville, NY 13367, map
This is a beautiful hidden gem where the water cascades over step-like layers. It's a great spot to go camping to escape the big city.
12. MONTEZUMA NATIONAL WILDLIFE REFUGE
3395 Hwy 20, Seneca Falls, NY 13148, map
Whether you want to go for a drive or hike, this is a great place to go birding. Besides all the different species you'll find here, there are also 6 bald eagles nest to look out for. You can borrow binoculars from the visitor center to use during your visit.
13. SAM'S POINT
400 Sams Point Rd, Cragsmoor, NY 12420, map
Sam's Point is a small section of Minnewaska State Park Preserve. The rocky bluffs of makes it hard to take a bad photo. It's beautiful during the fall, and in the late spring and early summer, you can hike to ice caves to see what is left from the winter. If you're looking for other hikes, check out Gertrude's Nose, Rainbow Falls, and High Peters Kill trails.
In this amazing quiet places you will relaxed your mind.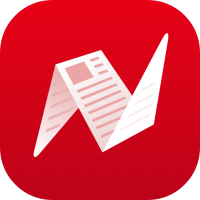 This is original content from NewsBreak's Creator Program. Join today to publish and share your own content.