Our table always looks beautiful with delicious cakes, pastries, pralines that you could not resist. Their appearance will attract your attention and make you try. Healthy foods such as fish and cornbread are always welcome on our table.
Pralines The French brought European pralines to Louisiana in the early colonial days, and New Orleans chefs substituted pecans for almonds and added cream to the confection. Southern pralines have a creamy consistency and are made with butter, brown sugar, cream or buttermilk and pecans. Praline pecan is a popular ice cream flavor in the United States.
Red Velvet Cake While red velvet everything, from cake to cupcakes to pancakes and more, can be found everywhere, red velvet cake is another popular Southern dessert. The history of this cake is a mystery, with some people saying it originated in New York City, while others believe it was created during the Civil War. Whatever its true history, red velvet cake is noted for its red coloring, which varies from a brownish-red hue to a bright red color, subtle chocolate flavor, and luscious cream cheese frosting.
Key Lime Pie An iconic dessert with its roots in Key West, Florida, key lime pie is a great choice for anyone looking for something tart. As with many recipes, the history is a bit vague, with some attributing it to local fisherman while others believing 'Aunt Sally', a cook who worked at the historic Curry Mansion in the late 1800s, created it. One thing is certain, this pale yellow pie is delicious with its combination of key lime juice, eggs, and condensed milk all in a pastry or graham cracker crust.
Coconut Layer Cake Decadent cakes are another popular dessert found throughout the Southern states, but they are not regular sheet cakes. The South is known for their elaborate, multi-layer cakes featuring some type of mouthwatering filling between each cake layer. One great option is the coconut layer cake, which features several layers of cake often infused with coconut flavoring (usually coconut milk) with a coconut filling between each layer, all of which is then covered in creamy frosting and more coconut.
Fried Catfish A true Southern delicacy, fried catfish is made by covering fish in flour or cornmeal and frying it in a shallow pan. Fried catfish can be served on a sandwich, or accompanied by coleslaw, french fries, hush puppies or baked beans. Add a squeeze of lemon, ketchup and tartar sauce for the perfect garnish.
Cornbread Cornbread first became popular in the southern United States because corn flour was much cheaper than wheat flour. Today in the South it is still a common side dish, often served with butter, accompanying barbecue, chili, and beans and rice. Cornbread can also be served as a muffin or in a pan as "spoon bread."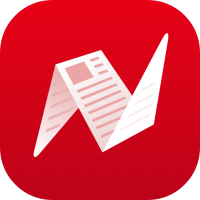 This is original content from NewsBreak's Creator Program. Join today to publish and share your own content.