Choosing an electric car can help you save money and reduce your carbon footprint. Our guide will tell you more about the different types of vehicle available and how you can save money on purchasing an electric car. Electric vehicles are an increasingly attractive option, due to their lower running costs, the expanding choice of models available and intensifying concerns about air quality and climate change. Learn more about the types of electric vehicles, their benefits and what financial support is available to help buy one.
Benefits of electric vehicles While the initial upfront purchase price of an electric or plug-in hybrid vehicle can be higher, this is usually offset by lower running costs.
Electric vehicles offer savings including: a full charge in a pure electric vehicle will give a typical range of over 100 miles and will cost approximately £4-6 if charging at home, and £8-10 if using public charging points. Driving 100 miles in a petrol or diesel car will cost around £13-16 in fuel, which can be three or four times more than the cost of charging the electric car. The cost savings will be most significant when owners charge at home and have access to an off-peak overnight electricity tariff there are fewer mechanical components in an electric vehicle compared with conventional vehicles, which often results in lower servicing and maintenance costs.
Pure EVs have a zero rate of vehicle excise duty plug-in cars emitting 75g/km CO2 or less, which meet the Euro 6 emission standard and have at least 20 miles zero-emission range, are eligible for a 100 per cent discount from the London congestion charge. A regular user of this zone could be saving over £2,000 a year the lower or zero emissions of plug-in vehicles mean that they will attract lower charges from clean air zones being implemented around the UK and London's ultra low emission zone free parking for electric vehicles is available in some towns and cities
Support for purchasing an electric vehicle Grants are available to reduce the initial purchase cost of eligible plug-in vehicles and the cost and installation of charging points. The Office for Zero Emission Vehicles is responsible for these grants. The plug-in vehicle grant provides up to: a maximum of £2,500 provided the car has CO2 emissions of less than 50g/km and can travel at least 112km (70 miles) without any emissions at all 20% of the cost of a van, up to a maximum of £8,000 20% of the cost of a motorcycle, up to a maximum of £1,500 The grant is automatically deducted from the retail price when an eligible vehicle is purchased, so there is no additional paperwork to complete. If you live in Scotland, an interest-free electric vehicle loan and used electric vehicle loan are available.
Adopting electric vehicles or plug-in hybrids can lead to significant savings for organisations and cut carbon and nitrogen dioxide emissions. It's important to identify which of your fleet vehicles you can practically and cost-effectively replace with electric vehicles and think about your charging infrastructure requirements. Energy Saving Trust offers fully-funded ultra low emission vehicle reviews, which provide analysis of your fleet and identify vehicles suitable for replacement, which generates associated financial and carbon savings.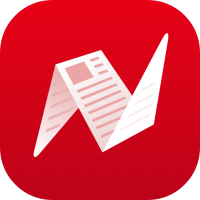 This is original content from NewsBreak's Creator Program. Join today to publish and share your own content.