The Golden Gate Bridge is a suspension bridge spanning the Golden Gate, the one-mile-wide strait connecting San Francisco Bay and the Pacific Ocean. The structure links the U.S. city of San Francisco, California—the northern tip of the San Francisco Peninsula—to Marin County, carrying both U.S. Route 101 and California State Route 1 across the strait. The bridge is one of the most internationally recognized symbols of San Francisco and California. It was initially designed by engineer Joseph Strauss in 1917. It has been declared one of the Wonders of the Modern World by the American Society of Civil Engineers.
The Frommer's travel guide describes the Golden Gate Bridge as "possibly the most beautiful, certainly the most photographed, bridge in the world. At the time of its opening in 1937, it was both the longest and the tallest suspension bridge in the world, with a main span of 4,200 feet and a total height of 746 feet. Aesthetics was the foremost reason why the first design of Joseph Strauss was rejected. Upon re-submission of his bridge construction plan, he added details, such as lighting, to outline the bridge's cables and towers. In 1999, it was ranked fifth on the List of America's Favorite Architecture by the American Institute of Architects.
The color of the bridge is officially an orange vermilion called international orange. The color was selected by consulting architect Irving Morrow because it complements the natural surroundings and enhances the bridge's visibility in fog.
The bridge was originally painted with red lead primer and a lead-based topcoat, which was touched up as required. In the mid-1960s, a program was started to improve corrosion protection by stripping the original paint and repainting the bridge with zinc silicate primer and vinyl topcoats. Since 1990, acrylic topcoats have been used instead for air-quality reasons. The program was completed in 1995 and it is now maintained by 38 painters who touch up the paintwork where it becomes seriously corroded. The ongoing maintenance task of painting the bridge is continuous.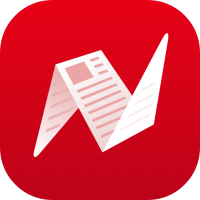 This is original content from NewsBreak's Creator Program. Join today to publish and share your own content.