When we consider the COVID 19, it happened in 2019 in November. It did happen before that as well, but it was only restricted to China. But after in November, the peak of COVID 19, which was endemic to China started spreading to different continents and countries as well. So once we had the peak of COVID 19 virus, which was the industry, which was most it, it was the health industry. Added to this, the manufacturing industry was also hit. Why?
Because most of these manufacturing products were being manufactured in China. Because there were lockdowns that were imposed in China, all the manufacturing items that were supposed to be exported from China to other countries were not exported on time. The active pharmaceutical industries, the semiconductor technology that is required and other basic equipment that was required were not transferred, were not sent from China to other countries. So during this particular period, the countries world over realized that you cannot always rely on China.
So what did countries do?
They wanted alternative sources where the manufacturing happens. Countries were thinking that it has to be Vietnam, it has to be India, it has to be multiple other countries as well. After due deliberations and discussions, we had Japan, Australia and India coming up together, and they also created a supply chain initiative as well. In the present situation, you also have the QUAD countries, which includes the U.S., Japan, Australia and India, who have come together and wanted to ensure that there is a supply chain that is not interrupted even if there is a natural catastrophe or it is a manmade catastrophe such that the important equipment, the manufacturing items and other supply chain ingredients are not only restricted from China to other countries but there is a free flow of these products from multiple other countries.
So what are the QUAD leaders doing?
They are discussing to ensure that there is a free flow of equipment not only from China but also from other countries as well, this is one part. Apart from this, China, if it wants to demotivate other countries, if it does not want to send other items to the countries in the name of a trade war, can also ensure that it does not transfer these equipment and important items to other countries. It has done it in the past as well, but this is in the form of a trade war. To control the dominance, the hegemony of China, these countries now have come together to initiate a supply chain logistical partnership whereby countries will come together. These countries will operate in such a manner that the important manufacturing goods will be exported not only from China but from other countries. This is the one part of the story. The other part is about Taiwan.
What is happening in Taiwan?
Taiwan dominates the world when it comes to semiconductor manufacturing. It also manufactures several nanochip materials as well. It is also supplying a lot of semiconductor requirements to the world as well. But of late, it is also finding a lot of difficulty in manufacturing. Why?
That is because China is not allowing it, that is because there are large scale cyber-attacks initiated by China and China has also been violating the Taiwanese airspace as well. So what we have is an indirect conflict between China and Taiwan, which could also result in supply chain bottlenecks. To ensure that that does not happen, we have the QUAD countries which have now come together. They want to manufacture these semiconductor technologies, equipment so that they not only depend on Taiwan, not only depend on China but other areas can supply them, these semiconductor equipment and chips are on a periodic timescale.
India likewise had also offered incentives to multiple countries worldwide so that they come up and set up the fabrication units in India, set up the semiconductor manufacturing units in India so that we would be able to consume it one for the domestic purposes, the other for the international purposes where this can be used for the export as well. So, therefore, now we have these QUAD countries who have come up together, issued a joint statement whereby they will be developing the technological sector, the semiconductor sector so that they don't have to rely upon China. This is one part. Then there is another part as well.
When you consider the Chinese activities, it is also said that some of their equipment like the Huawei or some other materials that are used in China, built in China and send to some other country can also be used for surveillance as well. So the data that is fetched from its equipment will also be sent to the Chinese Communist Party as well. These are the fears that are happening. So to cater to privacy, to make sure that authoritarian surveillance and oppression does not take place, such information is not transmitted from one country to another. They're not misusing and abusing the data. The joint statement currently says that they would want to focus on standard development of the tech-based manufacturing entities and also advanced the communication, develop new artificial intelligence tools so that there is standard research that takes up, and this research can be used by all these countries. This idea of the QUAD countries will ultimately impact the Chinese authoritarian regime. How?
Back when you consider the 3G and 4G, India did allow multiple Chinese companies to operate in India. In fact, contracts were also awarded to the Chinese telecom firms as well. Now, these countries like Australia, Japan, India, USA, in fact, the United Kingdom as well are not allowing companies of Chinese origin like Huawei to operate in their countries. 
So who will be the major sufferer?
It will be the Chinese telecom companies and as a result, the Communist Party of China may face the heat from their companies.
How to counter the Afghan crisis?
In the joint statement, the QUAD leaders declared that they would want to coordinate on the diplomatic level, economic level, human rights policies level so that the humanitarian cooperation is catered to as per the resolution of the United Nations Security Council of 2590.
What does this United Nations Security Council resolution?
This is about ensuring that there is peace in Afghanistan, making sure that its land is not used as a launchpad to conduct terrorist activities and also denying any logistical, financial or military support to other terrorist organizations operating from Afghanistan. So basically, the QUAD countries will come together to ensure that the Afghan crisis is also broken and there is no use of Afghan land to initiate terrorist activities against other countries.
Then they also come up with one of the infrastructural partnerships as well. The QUAD countries are now planning to develop a new infrastructure partnership. This will also go in line with the Blue Dot Network.
What is this Blue Dot Network?
You have countries like the United States of America, Australia and Japan who come together, they wanted to counter the Chinese assertion when it comes to the One Belt One Road Initiative. 
So what do they do?
They come up with one of the certifications called the Blue Dot certification. 
What is it?
In case any country is planning to launch an infrastructure program, then such standard infrastructure programs will be provided by these countries. So currently we have the QUAD, which will also tie-up with the Blue Dot Network and ultimately will counter the One Belt One Road Initiative. As of now, you have China, which is building several infrastructure projects in Sri Lanka, Afghanistan, Africa and in fact in South America as well. So these projects in the near future may be taken over by the Blue Dot Network, where it'll be a certification, a standard, a fixed path leading to infrastructure development, which will be developed by these countries as well as their policies.
So the Blue Dot Network, which was already initiated by these three countries, will now tie-up with QUAD as well so that the infrastructure developmental projects can be developed and ultimately the economic dominance of China is also curbed.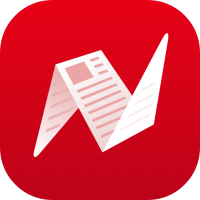 This is original content from NewsBreak's Creator Program. Join today to publish and share your own content.