On Saturday, girls were barred from returning to high school in Afghanistan, as the new Taliban authorities only ordered males and male instructors back to school.
When the Taliban was ruling back in the 1990s, it had a very repressive character. They did not allow the women to educate themselves; they did not explore job opportunities. Small children, girl children were not allowed to go to the education sector. They were not allowed to look at education as a means to achieve their goals and obligations. As a result, what we saw was the repressive character of the Taliban.
The declaration, released late on Friday, did not name the female instructors or girls. In Afghanistan, high schools are generally separated by gender, with pupils usually between 13 and 18. They experienced closures during the COVID 19 epidemic and were shut down after the Taliban took control.
Primary schools reopened, with boys and girls going back to work and some women instructors. The new government has also allowed women to attend private universities with stringent clothing and mobility restrictions.
Now, the Taliban has taken over the governance of Afghanistan. It had also promised that it would have a softer mode when it comes to the recent application. But then, the strangest of reality continues to haunt Afghanistan. The same issue persists, and girls have been excluded as secondary schools reopen in Afghanistan, where only the men are allowed to study in the secondary schools. It is only the male faculty members. The female faculty members are not taken into position, and when you consider the present regime of Afghanistan, they've also shut down the Government Ministry of Women Affairs. Afghanistan's pathetic state of affairs is that there is no respect for minority rights, no respect for women's rights, no respect for fundamental human rights. As a result, there will be repression in Afghanistan, and all the rights that were once given for the past 20 years to women and children will now be eliminated.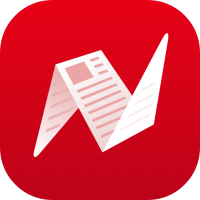 This is original content from NewsBreak's Creator Program. Join today to publish and share your own content.