This article will help you to understand the grave crisis that Sri Lanka is staring at.
Sri Lanka is staring at a massive economic crisis and a possible food emergency. So driven by the deteriorating economic situation and fears of food insecurity and food shortage, the prices of essential food items have shot up and skyrocketed in Sri Lanka. So to contain the situation, the government headed by Gotabaya Rajapaksa has declared a financial emergency by invoking its powers under the Public Security Ordinance. Through these emergency regulations, the Sri Lankan government is looking to regulate the prices of key essential food items and prevent its black marketing and holding.
Reasons Behind Economic Crisis in Sri Lanka
From this economic crisis of Sri Lanka, we can point out that since the last few years, Sri Lanka has been facing several grave economic challenges. The current situation is a direct outcome of some of the flawed policies of the Sri Lankan government.
The first major challenge that the Sri Lankan economy has faced is the increasing debt burden, as it significantly increased its borrowings over the last few years from China and as well as from India. As India and China competed for influence in the country, they drove massive investments into the country. Due to financially unviable strategic projects such as the Hambantota Port, Sri Lanka fell into a massive debt-burdened with China. Strategic experts even refer to this as the debt-trap diplomacy of China. That is, reportedly, China sought political and strategic concessions by pushing small countries such as Sri Lanka into a massive debt burden.
On the other hand, Sri Lanka always has had a trade deficit with India. It has always been very much reliant on Indian imports to provide essential supplies in the country.
Then, Sri Lanka has also borrowed from India, which pushes Sri Lanka into a debt-burdened with China and India. As Sri Lanka started facing this crisis for a few years, India even tries to help out Sri Lanka by arranging for a currency swap arrangement through the Reserve Bank of India, designed to help Sri Lanka overcome the foreign exchange crisis.
Then India was even considering Sri Lanka's request to waive off the debt burden. In the meantime, the Sri Lankan economy contracted, followed by a massive devaluation of the Sri Lankan currency.
The Sri Lankan economy became much weaker, and the pandemic dealt it a severe blow. The pandemic, in particular, has affected the foreign exchange earnings of Sri Lanka as it completely derailed Sri Lankan exports, its remittances, which are sent back with the Sri Lankan diaspora. More importantly, the pandemic and restrictions took a huge hit on Sri Lanka's tourism sector, which has always been a key generator of foreign exchange. As the inflow of tourists went down, especially from India and other countries, and as its exports and inflow of remittances suffered, Sri Lanka's foreign exchange reserves went down drastically. Upon this, the lockdown restrictions have even pushed the lower classes into economic misery.
Then up all these internal and external factors, the Sri Lankan government took a disastrous decision this year to make a sudden switch towards organic farming. Just a few months back, the Sri Lankan government, headed by President Gotabaya Rajapaksa, took a controversial decision to move away from scientific farming and adopt traditional farming in the interest of the environment. However, this implementation's unplanned, ad hoc nature has led to a complete ban on importing chemical fertilizers into the country. This sudden unplanned switch from chemical fertilizers to organic fertilizers has caused a lot of concern in Sri Lanka because such a sudden shift is likely to bring down agricultural productivity in the country and especially key crops of Sri Lanka, including paddy and as well as plantation crops such as tea, spices and the others are expected to take a massive hit due to falling agricultural productivity, and this has already sparked fears of a looming food crisis in the country. This fear of food insecurity has led to a sudden surge in food prices as black marketing and holding have gone up, and to contain the situation, the Sri Lankan government has declared a financial crisis. But now the fear is that the Sri Lankan government, which has largely been authoritative under the Rajapaksa brothers, is likely to turn even more authoritative, and critics of the Sri Lankan government fear that the government might misuse these authoritative emergency powers to stifle dissent and to target the critics and the opponents of the government.
Now, these internal economic developments of Sri Lanka will be important for India because Sri Lanka happens to be a key neighbor of India in the Indian Ocean region. Any adverse developments in the country, including economic developments, will directly bear India's interests. Hence, India would be closely watching these developments in the island nation.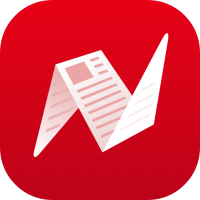 This is original content from NewsBreak's Creator Program. Join today to publish and share your own content.