When the school year begins in Nassau County, New York, some buses will not be running since there aren't enough drivers. In reality, some children have already missed school days due to this issue in certain nation areas.
This morning, school districts throughout the nation reported an unprecedented bus driver shortage extending from coast to coast, creating problems for both big and small districts as they prepare for the start of the school year.
We've got nearly 18 months of a break here, and many of these districts who didn't keep their bus drivers on the payroll, so they found new work — Steven Simmon (President, National Association of Pupil Transportation)
In Georgia, the Savannah Chatham County public school system was short more than 110 drivers to begin the school year, preventing about 5000 students from taking the bus to school. Pittsburgh is postponing the start of school by two weeks due to a lack of drivers. Because of maskless youngsters, 20 drivers in Lee County, Florida, resigned. They now need to recruit 100 additional people. Even a large school system like Denver is warning that the deficit is serious.
We've had excellent and terrible years, but none of them have been as awful as this one — Albert Samora (Executive Director of Transportation, Denver Public School)
Jennifer Genovesi used to be a school bus driver in Nassau County, Florida, but she just quitted.
Everything that is happening is virtually a perfect storm: the salary, Covid. You are, after all, on a closed bus. My duty as a school bus driver was to transport kids to and from school securely, so it was a major issue when the mask came into play — Jennifer Genovesi ( Former Bus Driver)
I'm 65 years old, and many of my age are still driving school buses. Then there may be apprehension about going to work— Steven Simmon (President, National Association of Pupil Transportation)
School districts are rehiring former workers and retirees, holding more job fairs, and increasing pay and benefits for these critical positions to address these shortages. However, recruiting additional drivers is not as simple as it seems.
You're looking at six to eight weeks to get boarded, then another eight to twelve weeks to be trained and qualified in certain instances— Steven Simmon (President, National Association of Pupil Transportation)
That is, indeed, a difficult task. So, what are the schools going to do about it?
Some school districts throughout the nation are thinking about altering the bell timing. So, instead of everyone leaving school simultaneously, they're thinking of staggering departures to spread out all of those kids. However, this issue is far from finished.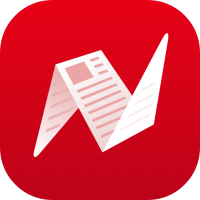 This is original content from NewsBreak's Creator Program. Join today to publish and share your own content.