This picture is from Turkey; the inferno you witnessed just now rages outside Turkey as well. Countries have been set ablaze, and our globe is on fire. Since 1975, we have lost 40% of the Arctic ice. Our planet's carbon dioxide concentration has reached its greatest level in 2 million years. The global temperature increased by 1.09°C between 2011 and 2020 compared to the pre-industrial average.
Heatwaves, droughts, cyclones, and heavy rain will become more prevalent in the future. This is climate change: it's here, and there's not a single corner of the world unaffected by climate change. I don't say this; it is the IPCC.
What is that?
It is the Intergovernmental Climate Change Panel (IPCC). It is the United Nations climate agency founded in 1988. The aim was to provide global leaders basic scientific evaluations of climate change in support of legislation and decision-making. The IPCC produces monthly reports on climate change. A report of this kind was released yesterday. It was titled Climate Change 2021, The Physical Science Basis. 200+ individuals wrote this report. 14,000+ studies have been referred to. 42 pages have ultimately been published and authorized by 195 nations.
What does the report say?
During the next two decades, temperatures are expected to increase by more than 1.5°C above pre-industrial levels.
The water level has already increased by 20 cm.
Heatwaves and heavy rainfall impact about 90% of the world's areas.
Heatwaves in Asia are becoming increasingly common.
The Indian Ocean warmed more rapidly than the world average.
More floods, unpredictable rainfall, and severe heat stress will be seen in India.
Climate change is clearly caused by human activity, which means that people are responsible for this condition of things.
That is what the report of the IPCC states. It also says that the globe will miss the Paris climate objectives of the Paris Agreement. We cannot restrict global warming below 1.5°C or even 2°C. 196 nations accepted this limit. It took place during the 2015 COP 21 in Paris.
Here's what the IPCC says six years on. Climate goals for the Paris Agreement may soon be out of reach. To heat the earth by 1.5°C, we have already put enough greenhouse gas into the air. This is known as a milestone report. It has been the trending story of the day, with some news organizations claiming that climate change is occurring quicker than before.
Didn't we see that coming? Have we not made a conscious contribution to it? We are all talking about climate change. We're writing about it and reading about it. But when it comes to climate change, we prefer to pass the plot. Climate action becomes a footnote at every global summit, a campaign pitch that it hardly thinks about. Climate change is a ten-page article hidden behind Hollywood stories of divorces and fads in fashion.
Climate change is a visual respite for News Channel. They show dramatic views of floods and fires in the expectation of more balls of the eye. Well, guess what, guess what? More than simply a fleeting reference, climate change. It's a brutal reality, which many people have difficulty accepting since the truth is too bitter and maybe too large to stomach. You've got something more that may be too difficult to stomach. We are all affected by climate change, wealthy or poor, Asian or European. In the past 30 to 40 days, let me tell you what climate change has done to our world.
Crisis №1
Heatwaves in the United States have killed 178 lives in Oregon and 78 in Washington. California, as we read, fights the Dixie fire, the second biggest wildfire in the history of the state. Nearly 500,000 acres of land have been devastated. 1000s had their houses to leave. 106 other major flames are raging in 14 US states.
Crisis №2
Temperatures have recently reached nearly 50°C in Canada, with at least 233 deaths in British Columbia. More than one million shellfish in the water were cooked alive.
Crisis №3
There is pandemonium in Greece; over 150 firefights have been fought, and 1450 firemen have been dispatched. 1000s had their houses to leave. Over 2500 were evacuated from Evia Island.
Terrible, I cannot explain to you, like in the movie, you see if this happens in the movie you can say yourself, OK, this is a movie. But now, this is not the movie. This is our real life. This is a horror that we live for the last one week — Mina (Pregnant Evacuee)
Crisis №4
In Turkey, woods, houses, cars, and at least 8 people have been swept up by flames.
Crisis №5
Fires continue to endanger areas of Italy as well, while premature rain has inundated Venice.
Crisis №6
155 fires are raging in Russia.
Crisis №7
Less than a month ago, Germany was struck by a catastrophic flood; at least 100,80 people were murdered, and 100,500 more are still missing.
Crisis №8
Floods have also struck Belgium, and at least 20 people have been killed.
Crisis №9
In India, about 155 persons have been killed by floods and slides. Several states were impacted.
Crisis №10
Parts of Australia were struck by what is known as a mini-tornado.
Crisis №11
In West Asia, it is so hot that Dubai must refresh the city with artificial rain. Kazakhstan cannot afford artificial rain. Here, hundreds of horses have been slaughtered by extreme drought.
The study of the IPCC connects extreme wetter to climate change, all artificial catastrophes, including wilderness, floods, tornadoes, drought, landslides, and heatwaves. They will be increasingly frequent in the next several days, and eventually, there will be no option to click the back button. We still have a chance right now. We can still stop heating the planet.
How do we do that?
By decreasing greenhouse gas emissions instantly. This is an emergency for the climate and a reality for our age. The greatest title of our times. It's time we recognize this. Climate change made a story on the top page because it's us. We've fired the globe, and we can only do it.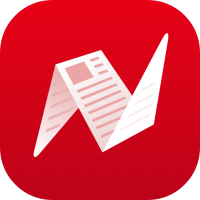 This is original content from NewsBreak's Creator Program. Join today to publish and share your own content.