Have you been infected with COVID-19? Do you continue to feel ill? Are you out of breath? Do you ever have chest pain? Do you have trouble concentrating? Are you experiencing hair loss? Most importantly, are you still experiencing these symptoms many weeks following your diagnosis?
If you answered yes, you most likely have what is known as Long Covid. It's a condition that's now considered a handicap. Some countries consider people with chronic Covid symptoms to be disabled.
So, how bad is this condition? How pervasive is it?
I'll give you an example: American actress Alyssa Milano had Covid and overcame the fever, headaches, loss of smell, taste, and shortness of breath. But her struggle was only getting started. She made a video last year after recovering from the illness. She demonstrated what the virus caused to her body, especially her hair.
This is a health concern, not a cosmetic one. Doctors describe this as "shock hair loss." Because the virus puts so much strain on your body, mind, and immune system, your hair starts to fall out, which is only one potential sign of extended Covid. Fatigue, shortness of breath, cough, joint discomfort, chest pain, memory, sleep difficulties, muscular pain or headache, quicker pounding heartbeat, loss of smell or taste, dizziness are all on the list. There may be more than 200 symptoms in all, according to recent research. Long Covid transporters are suffering from this. They had to deal with these symptoms.
We are expecting an increase in cases. We've heard from several of you who have tested negative but haven't completely healed, and we want you to know you're not alone. Many individuals who have survived the illness are still battling and suffering. This is a quiet epidemic; millions of people have been diagnosed. They were treated, and further testing came out negative. They are no longer covid patients, but they have not healed completely. They're all on board with you in your quest to reclaim their health.
What is the magnitude of this crisis?
It's enormous. Take a look at some of these figures. According to research conducted in the United States, approximately 25% of COVID-19 patients feel unwell after their first diagnosis. They have respiratory problems, high blood pressure, high cholesterol levels, and tiredness. More than 36 million confirmed cases have been recorded in the United States. So, if the same pattern continues, almost 9 million Americans may be suffering from extended Covid.
Then there's the United Kingdom. According to one research, more than two million individuals in England may have had long-term effects after being infected with COVID-19. The situation is so difficult that the government has put up more than $60 million for long-term Covid research.
What about the country of India?
Last month, some estimates were released. For the first 12 weeks, 40 to 60 percent of COVID-19 hospitalized patients in India have continuing symptoms. Patients suffer more than the other 10 to 15%. They had been experiencing symptoms for more than three months. They complain of shortness of breath, joint aches, cognitive fog, and persistent tiredness. The United States, the United Kingdom, and India are among the worst-affected nations globally.
Long Covid has impacted individuals worldwide, so what should you do if you're one of them? When do you take the situation to your doctor's attention? Are you going to have these symptoms for the rest of your life? Will they become better with time? Is it comforting to know that your situation is not unique? Do physicians have answers for lengthy Covid?
Dr. Michael Fertleman oversaw the Covid ward at a hospital in the United Kingdom. He also sees individuals with lengthy Covid. He provided anecdotal evidence. According to Dr. Fertleman, one out of every twenty patients returns for further treatment. Even after a verified diagnosis, their symptoms vary from minor to severe, even if they tested negative in the second test. Some of them have also reported heart problems.
It's difficult to say how many individuals are affected by Covid in the long run. It's probably one in every twenty, and the symptoms may range from minor to very debilitating. I believe the majority of the colleagues we've interviewed have left their jobs. So we'd met them previously. We were aware of their physical and psychological conditions. We can see that some individuals are still extremely unwell and, regrettably, unable to return to work more than a year later. The major regions of lengthy Covid are probably general symptoms, such as feeling ill, fatigued, and weak. Then, as one would anticipate from respiratory or pulmonary disease, individuals experience persistent coughing and shortness of breath. That may be a serious issue, and then there are cardiac issues, including rapid heart rates, chest tightness, and joint discomfort. So these are the things we see, which are distinct from the psychological symptoms of the disease — Dr. Michael Fertleman (Doctor and Professor in the UK)
The virus wreaks havoc on everybody, causing physical diseases, respiratory illnesses, heart ailments, and even psychological difficulties. Do we have a long-term solution? Is there a therapy for this?
No, it does not. There is currently no particular therapy for people with lengthy Covid. Doctors treat the symptoms when they arise. So if a patient complains of shortness of breath, they treat it; if a patient has cardiac problems, they treat that as well. Some patients become well.
What should you do if you have healed from COVID-19 but continue to have symptoms?
Obviously, a Covid's life does not end when they are released from the hospital. But I believe it's important to, you know, battle your way out of rehab as much as it is to combat sickness. You must continue to follow up with your doctor and not overlook any symptoms, especially those linked to your respiratory systems, such as shortness, fever, heart problems, or any difficulties relating to your diabetes management. When you've recovered from the Covid, I'd recommend focusing on the three or four most essential things to look out for — Dr. Rajesh Malhotra (Chief, Covid Facility, AIIMS)
However, many people seem to be resigned that they will suffer for the rest of their lives; the symptoms will never really disappear. Even governments and politicians seem to be followers of the CEO. They're looking at disability payments for individuals who have used Covid for a long time. The United States was the first to take this step. Last week, the administration issued guidelines. It considers patients with lengthy Covid to be disabled. It states that they should be eligible for disability payments.
What sort of patients are we discussing?
Those who continue to experience tiredness, brain fog, trouble breathing, heart palpitations, chest discomfort, loss of taste or smell, and joint or muscle pain. More than 200 million individuals worldwide have been affected by the virus. It has killed almost four million people, yet those who have survived continue to struggle. Let us hope that science can discover a cure and not leave a whole generation of Covid survivors disabled.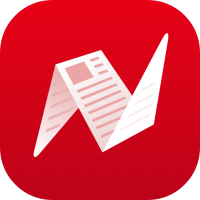 This is original content from NewsBreak's Creator Program. Join today to publish and share your own content.