At least 3.6 million Americans fear being evicted from their homes in the United States of America since an 11-month moratorium on evictions imposed in response to the Covid-19 epidemic has already expired. Just hours before the moratorium's expiry, Congress introduced legislation on Friday to attempt to prolong it in a last-ditch effort to save millions of Americans from being evicted from their homes because of the continuing Covid-19 spike.
The restriction was intended to limit the spread of the coronavirus by preventing displaced tenants from congregating at the houses of family and friends. Despite his best efforts, President Joe Biden has been unable to extend the eviction prohibition. Late Friday, tensions rose as it became apparent that there would be no settlement inside. After a recent Supreme Court decision meant that the White House could not, in reality, prolong the moratorium, the president, Joe Biden, and the speakers asked Congress to do so. However, Republican Democrats' attempts to prolong the ban and the House of Representatives adjourned for the summer on Friday without extending it.
The measure's defeat was partly attributed to Democrats' inability to unify behind a route they said was due to the Biden administration's one-day notice. Nearly 47 billion dollars in federal housing assistance given to states during the epidemic has taken a long time to reach tenants and landlords.
A total of $50 billion has been allocated. 46 billion dollars have been spent, with less than ten percent of that amount spent. Why should the ranchers be penalized because the system failed to put money in their wallets to pay the landlord's rent? So, similar to the CDC, you have specified this, and these individuals have not received the funds. So I believe this is something that we will all have to figure out. It's not about additional money; the money is in the hands of local governments and governors' offices throughout the nation — Rep Nancy Pelosi (Speaker of the House)
Senior Democrats have encouraged their colleagues to vote in favor of an extension until December 31st to provide local governments time to disburse the assistance money. Meanwhile, some Left-Wing Democrats camped out outside the Capitol to protest the eviction ban's expiry on Friday night.
The night was necessary to continue this awareness because we need the powers that be to understand that we're not going to let this go quietly when the lives of actual people we're supposed to represent, like actual whole people, like human beings, are threatened by this policy decision or lack thereof, so we're out here — Cori Bush (Democratic Congresswoman)
Just hours before the restriction was due to expire, Biden urged local governments to take all feasible measures to distribute the money as soon as possible. On Thursday, President Biden asked Congress to prolong the eviction moratorium, claiming that his administration no longer has the power to do so owing to the latest Supreme Court decision.
According to recent estimates, over 15 million individuals in the United States of America are now overdue on their rental payments, owing landlords a total of more than $20 billion.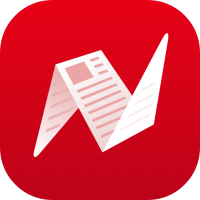 This is original content from NewsBreak's Creator Program. Join today to publish and share your own content.