The increase in Delta infections in the United States has prompted the Centers for Disease Control and Prevention (CDC) to reverse its previous guidelines, stating that vaccinated individuals in certain regions with significant transmission should wear masks inside.
We've been heard many times that this Delta variation is unique. The CDC claims to have scientific evidence that this variation behaves differently from prior versions. THIS MORNING, the CDC changed its mask guidelines, recommending fully vaccinated individuals to return to wearing masks inside in high transmission regions as cases rise throughout the nation.
This was not something we took lightly, and I know it weighs hard on me and the rest of America — Dr. Rochelle Walensky, Director of the Centers for Disease Control and Prevention.
Director Walensky cited recent research indicating that even vaccinated individuals may spread the Delta variant. According to the statistics, the vaccination lowers the chance of contracting the virus seven times and the risk of being hospitalized by twenty times. The CDC also advises students and instructors to return to school in the autumn with masks on, even if they have been vaccinated. Just two weeks ago, the guidelines were reversed.
The new guidelines come as parents protest requirements in schools throughout the nation. However, the president of one of the country's biggest teacher unions supports the new guidelines.
Obviously, we're going to accept the science, but we're going to have to put our masks back on with tremendous reluctance — Randi Weingarten, President of the American Federation of Teachers.
As we discover at those hard-hit hospitals, the variant is now responsible for an estimated 8 out of 10 occurrences. 255 of the 271 Covid patients in the ICU in 17 states were not vaccinated. The overwhelming majority of vaccinated patients in their ICU, according to ICU physicians, had underlying illnesses or compromised immune systems.
According to an unreleased internal CDC document, with more than 156 million Americans completely vaccinated throughout the country, about 1,53,000 symptomatic breakthrough cases have occurred, accounting for fewer than 1% of those fully vaccinated.
Pfizer CEO Albert Bourla made a case for booster doses in a podcast with former White House advisor Andy Slavitt, claiming certain research indicates the Delta variation threatens the vaccine's protection after six months.
We may observe a decrease in infection protection and a drop in inpatient protection against hospitalizations, but only or mostly for individuals who had a second dosage six months ago — Albert Bourla, CEO of Pfizer.
More vaccination requirements may be on the way. The president has said that he is contemplating making the requirement mandatory for all government workers.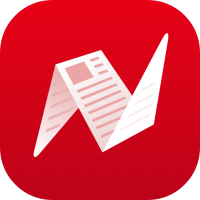 This is original content from NewsBreak's Creator Program. Join today to publish and share your own content.