The long-awaited Tokyo Olympic Games have officially started, with a subdued ceremony and an empty stadium. As the number of cases continues to grow, the possibility of cancellation looms. Aside from safety, prestige, and public opinion, Japan has a lot at risk. They've sunk a lot of money into it.
How much money are we discussing?
Japan has invested $15.4 billion, making this year's Olympics the most costly in history.
How much will Japan get in exchange?
With no ticket sales this year, Japan will concentrate only on a few billion dollars in sponsorships and television rights, which is the unfortunate reality of the Olympic Games in general, when host countries burn a hole in their wallets while earning pennies. Of course, everything is done in the spirit of the game. However, the spirit has often saddled nations with massive debts that they cannot afford to pay. However, some countries have even entered a recession as a result of hosting the Olympic Games.
The Olympic Games have officially started. 11,500 athletes have arrived in Tokyo. They are preparing for 16 days of adrenaline-fueled competitive games. The competition this year will be the most varied and gender-balanced ever. But did you realize it'll also be the most expensive?
Japan is shelling out a lot of money to host these events. The cost was initially projected to be 12.6 billion dollars. Nonetheless, the event's postponement has cost an extra 2.8 billion dollars, bringing the overall cost to 15.4 billion dollars, not including a further 200 million dollars anticipated to be added to the bill after the games are over.
Who will foot this massive bill?
Of course, Japan will foot the cost, but it will be divided three ways among the organizers. This comprises the national government of Japan, the metropolitan government of Tokyo, and local organizations in Tokyo City.
What will they receive in return?
This is a difficult question. Japan was anticipated to collect 800 million dollars from ticket sales, but this summer is out of the running since no spectators are permitted. What remains are $2 billion in sponsorships and hospitality and $3 billion in television rights. Both of these amounts will be shared with the International Olympic Committee.
This raises the issue of what effect the Games will have on Japan's economy.
Auditors believe that the economic cost may rise to approximately 26 billion dollars if post-game maintenance is considered. The epidemic bears some of the responsibility for this massive loss. However, host countries have always been at a loss, unable to recoup their investment.
Here are a few examples:
The 2004 Summer Olympics in Greece were supposed to cost $3 billion, but they ended up costing the nation $11 billion, plunging the country's economy into a severe financial crisis. The cost of the 2014 Winter Olympics in Russia was projected to be $12 billion. Instead, the ultimate cost was estimated to be about $50 billion.
How did Moscow manage to pay the bill?
With their generous donations, Russian billionaires bailed it out. Finally, the 2016 Rio Olympics are expected to cost $3 billion. Instead, the total cost was close to $13 billion. To cover the losses, the city of Rio de Janeiro had to reduce expenditure on health care and policing.
These are just a few instances. Almost every Olympic Games in history has left its host nation saddled with massive debt, not to mention hundreds of costly stadiums abandoned to the elements after a couple of ineffective games.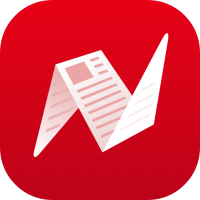 This is original content from NewsBreak's Creator Program. Join today to publish and share your own content.