A new president is about to enter the office, inheriting a deteriorating economy and a tough foreign policy. Protests over water have been added to his list of conflicts. Iran is having its first dry summer in 50 years. The province of Khuzestan has been struck the worst; rainfall has fallen by 40% this year, many rivers have dried up, and taps are running dry; this water scarcity will now affect electricity production, resulting in outages and much more suffering. Iran's citizens are outraged and protesting.
People in Iran's Khuzestan region are enraged because they are running out of water. So they've been taking to the streets for six nights in a row. Security personnel has used a harsh hand in dealing with these protestors. So far, at least four individuals have perished as a result of the crackdown. According to sources, this includes one police officer, and according to sources, the administration wants to prevent the demonstrations from expanding. However, the demonstrators have become even more enraged as a result of the violence.
What is causing Iran's taps to run dry?
According to reports, Iran is experiencing its driest summer in 50 years, and if temperatures continue to increase, the situation may deteriorate. In addition, there has been a significant decrease in rainfall; it is down by 40% this year. Residents of Khuzestan claim that several rivers have dried up, leaving them with no water to drink. But that isn't the only problem confronting the Iranian administration; a lack of water may have a knock-on impact on electricity production.
According to reports, the drought has caused Iran's dams to have less water to produce power. More blackouts will occur if the power supply fails. Already, households in Iran are suffering from a power outage. Iran's supreme leader, Ayatollah Ali Khamenei, has released a statement in response to the situation.
He said that authorities are obliged to solve Khuzestan's issues. Outgoing Iranian President Hassan Rouhani has also spoken out. He said that individuals have the right to demonstrate, but they must do it under the law.
Within the confines of the law, it is their inherent right to speak, protest, and even go to the streets. Meanwhile, some individuals may take advantage of this chance, and a bad person may join the protestors, use weapons, shoot, and murder one of our beloved compatriots — Hassan Rouhani.
This remark was an uncommon expression of popular dissatisfaction with Iran's government. Many protestors have attacked the Islamist authorities, accusing them of mismanaging natural resources. The new president has a fresh set of challenges as a result of his new position. Ebrahim Raisi has a reputation for being brutal when it comes to opposition. However, with Iranian legislators already expressing worries about water scarcity, the next president may wish to avoid taking a harsh stance.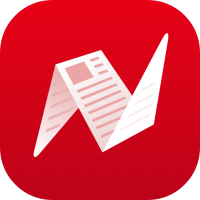 This is original content from NewsBreak's Creator Program. Join today to publish and share your own content.