Infernos continue to burn throughout the western United States, while smoke from other wildfires has reached the east coast. The smoke from dozens of fires may be sensed up to four thousand kilometers distant. Another terrible day for New Yorkers as smoke from wildfires covered the five boroughs. The smoke made the city's air quality one of the worst in the world. On Tuesday, the city's air quality index was 154, the lowest in 15 years.
Well, I was shocked last year when it happened for the first time, and then again this year; it's remarkable, like how fast you grow accustomed to dramatic shifts in the temperature. As though it happened once, and you now know what to anticipate from it. — Gregory Marino (New York Resident)
The smoke that fell on the East Coast is said to have been caused by a bootleg fire in Oregon. It is the country's biggest raging wildfire. Over 60 houses have been damaged, with another 3400 endangered. More than 2000 firefighters are working to put out the bootleg fire, which has grown so big that it has created its own weather, clouds of condensed moisture. These clouds may cause lightning storms amid strong winds, starting new fires and spreading the flames.
A wildfire in northern California spilled into Nevada, forcing additional evacuations; the fire south of Lake Tahoe had burnt over 170 kilometers of Timber Valley.
We start to see downslope breezes in the afternoon, and that's when we've seen the most intense fire activity. So they're trying to get ahead of that, lay some retardant lines, get the hand workers in there, lay some hand lines and bulldozer lines, and attempt to get some non-burnable area that will put a stop to the fire. — Tracy Leclair ( Public Information Officer, Fire Dept)
Extreme heat and dry conditions are fuelling catastrophic wildfires in the western United States, burning over a million acres, necessitating evacuations, and causing hazy conditions visible from space.
In the United States of America's West, On Tuesday and Wednesday, raging wildfires pushed New York City's air quality to one of the worst in the world, until clearing skies prevailed today, Thursday. Smoke from more than a dozen wildfires 3500 miles away in California, Montana, and Oregon produced a haze in New York City's sky. Throughout the state of New York, health authorities are warning elderly children, people with asthma, and those with heart problems not to go outdoors and remain at home. While the sky is bright and clear today, the National Weather Service has cautioned that as long as the fires rage on the West Coast, the effect will be felt here on the East Coast.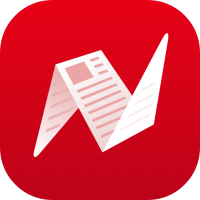 This is original content from NewsBreak's Creator Program. Join today to publish and share your own content.