According to new state rules, K-12 children in California will not be permitted on school premises if they do not wear masks, regardless of vaccination status.
The state regulations differ from federal recommendations published on July 9 by the Centers for Disease Control and Prevention (CDC), which indicate that only unvaccinated people are obliged to wear masks in schools.
According to the Pasadena Star-News, the California Department of Public Health (CDPH) updated guidance issued earlier that day, which stated that "schools must exclude students from campus if they are not exempt from wearing a face-covering under CDPH guidelines and refuse to wear one provided by the school."
"UPDATE: California's school advice on masking enforcement will be updated, reflecting local schools' experience in keeping kids and educators safe while ensuring schools fully reopen for in-person teaching," the CDPH tweeted.
According to the revised recommendations, "schools must establish and execute local procedures to enforce the mask requirements" and "provide alternative educational options for pupils who are banned from campus due to their refusal to wear a facial covering."
Dr. Mark Ghaly, Secretary of the California Health and Human Services Agency, said on Friday that the mask requirement was adopted to decrease the danger of children acquiring COVID-19 without social distance and prevent singling out unvaccinated kids.
According to the Los Angeles Daily Press, Ghaly stated in a news release, "We appreciate the CDC's dedication to ensuring that schools are fully, securely opened for in-person teaching." 
"Masking is a simple and effective technique that does not interfere with providing comprehensive in-person training. Students should be able to come into school without worrying about feeling different or being singled out for being vaccinated or unvaccinated at the start of the school year — treating all children the same will promote a peaceful and supportive school atmosphere."
The CDPH reported 8,910 new COVID-19 cases and 96 fatalities on Monday. More than 60% of the state's population has been completely immunized.
In January, the CDC said that there is "little indication that schools have significantly contributed to increasing community transmission." In February, the FDA said that the negative consequences of virtual learning outweighed the risk of viral transmission during in-school instruction.
"When schools are closed, there is greater spread throughout the community than when schools are open," CDC Director Rochelle Walensky told reporters at the time.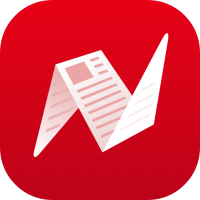 This is original content from NewsBreak's Creator Program. Join today to publish and share your own content.