According to a recent study, Georgia's interstate system congestion and vehicle travel rate are among the highest in the country.
According to a National Transportation Research Group (TRIP) study released in late June, 57 percent of Georgia's metropolitan interstate roads are deemed congested during peak hours, ranking the state 12th in the US. According to the study, Georgia also has the 13th-highest rate of daily interstate traffic per urban lane-mile.
According to transportation authorities, the data emphasizes the need for greater infrastructure investment in the state.
"Georgia is at the heart of that demand, with one of the most successful and fastest-growing ports in the United States," said Seth Millican, executive director of the Georgia Transportation Alliance.
According to TRIP, interstate traffic in the United States has grown at a pace almost twice that of new lane capacity addition since 2000. Vehicle traffic on Georgia's interstates rose by 22% between 2000 and 2019. However, automobile traffic in the state fell by 39% in April 2020 compared to April 2019 due to the COVID-19 epidemic. By March of this year, it had dropped to 4% below March 2019 levels.
TRIP suggested that states rebuild their interstate roads, improve roadway corridors, and provide more highway capacity and corridors, among other things.
The Georgia Department of Transportation (GDOT) is planning to extend several of its roads. The government is looking at a proposal that would enable a private firm to invest in its I-285 lane extension project, which is intended to ease traffic congestion in the Atlanta metro region. A public-private collaboration may potentially decrease the cost to taxpayers.
The Transportation Funding Act of Georgia, enacted in 2015, set aside $5.4 billion for infrastructural projects from 2016 to 2021. The law also raised Georgians' tax burden by raising the gasoline tax and other vehicle costs. The state excise tax on motor gasoline is 28.7 cents per gallon. The local gasoline tax differs per county.
From fiscal years 2016 through 2021, the federal Fixing America's Surface Transportation Act gave $8.3 billion to Georgia, an average of $1.4 million each year.
"A revamped interstate system will be essential to the nation's ability to recover from the COVID-19 pandemic fully and will necessitate adequate investment in a federal surface transportation program that provides states and local governments with the funding and flexibility they will need to restore the nation's most critical transportation link," said TRIP Executive Director Dave Kearby.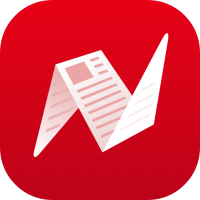 This is original content from NewsBreak's Creator Program. Join today to publish and share your own content.