This GM plant of rubber is tailored for the climate of the Northeast.
So in this regard, we need to understand a few aspects regarding the plantation of rubber and how genetically modified rubber will enhance the overall production of rubber plantations. 
So, essentially, the rubber research farm on the outskirts of Guwahati has grown the world's first genetically modified rubber plant, which is suited for Northeast climatic conditions.
So by going through this particular line, we understand that rubber plantation is not conducive to growth in the cold conditions of the Northeast. 
According to the firm, the plant was created at the Rubber Research Institute of India in Kerala. 
The news further says that the GM rubber has additional copies, so to enhance the quality of the rubber plant, gene modification was done, and then it says that additional copies of the Gene MnSOD or manganese-containing superoxide dismutase were inserted in the rubber plan. 
This gene is anticipated to withstand harsh winter temperatures, which are a significant factor influencing the development of new rubber plants in the area.
So clearly, the rubber plantation cannot survive in the cold season or during the cold conditions. Now the rubber plant can be said to be an example of plantation agriculture.
It is said that Europeans brought plantation agriculture to the tropics' colonies. Tea, coffee, cocoa, rubber, cotton, oil palm, sugarcane, bananas, and pineapples are all significant plantation crops.
Now you say that the distinguishing features of this type of farming are a large estate or plantations, large capital investment, managerial and technical support, scientific cultivation methods, single crop specialization, cheap labor, and a good transportation system that connects the estates to factories and markets for product export.
So you understand that Rubber is a plantation crop. NCERT emphasizes that the rubber plant is an equatorial crop, although it is also produced in tropical and subtropical regions under specific circumstances. It needs a wet and humid environment with more than 200 cm of rainfall and temperatures over 25 degrees Celsius.
So now we clearly understand that this genetic modification of rubber plantations will help this particular plant survive the cold conditions in Guwahati or the northeastern region to grow on a large commercial scale.
According to the NCERT, rubber is an essential industrial raw resource mostly produced in Kerala, Tamil Nadu, Karnataka, Andaman and Nicobar Islands, and the Garo Hills of Meghalaya. Rubber, mostly in Malaysia, coffee in Brazil, and tea in India and Sri Lanka are now the main plantation crops found in the world's tropical areas.
So these can be said to be some of the important aspects, not only concerning the rubber plant but also regarding the plantation agriculture. So after understanding the growing conditions of the Rubber Plant, we understand that the genetically modified rubber plant will eventually lead to a boost in rubber production.
Now, in general, genetic modification in plants has been useful in various ways as these genetic modification has made crops more tolerant to abiotic stress, such as cold, Drought, salt or heat, reduced reliance on chemical pesticides. That is, they no longer rely only on pesticides. The modified genes inserted in the plants helped to reduce post-harvest loss.
Overall, genetic modification improves the efficiency of mineral use by plants by preventing early depletion of soil fertility and increasing the nutritional content of food — for example, increasing vitamin A in rice. 
It explains that, in addition to these applications, GM has been utilized to develop tailor-made plants that provide alternative resources to businesses in the form of starches, fuels, and even medicines.
So genetic modification of the rubber plant will help the plant to grow in such seasons or in such temperatures, which are not conducive for normal rubber growth, and effectively, this will overall help in increasing the yield of this plant.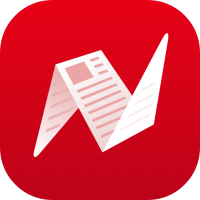 This is original content from NewsBreak's Creator Program. Join today to publish and share your own content.