All 50 Democrats voted in favor of the motion to continue to debate, but the Democrats were unable to persuade at least ten Republican senators to break the filibuster.
In a crucial procedural vote on Tuesday evening, Senate Republicans blocked significant voting rights legislation, beginning a filibuster of a top goal for Democrats as the party raced to get complete support for the bill.
Democrats failed to get the 60 votes required on a motion to advance, which would have allowed the Senate to go on to a discussion on the measure in a 50–50 vote. Despite the fact that all 50 Democrats voted in favor of the motion, the Democrats were unable to persuade at least ten Republican senators to break a filibuster.
Democrats had been struggling to obtain all 50 senators to back their For the People Act in recent weeks, but leadership revealed hours before the vote that Sen. Joe Manchin of West Virginia would vote for the motion to proceed because they had reached an agreement on his compromise plan. Democrats are trying to portray unity on a hallmark subject that they've campaigned on for years as they seek to capitalize on GOP opposition to an election reform bill.
"Let us go to work. Resist the easy way out, the temptation to hide behind the Senate process, and let's have a principled discussion about voting rights in front of the American people." Before the crucial vote, Georgia Democratic Sen. Raphael Warnock urged from the floor.
The For the People Act covers a broad range of issues, including voter access, campaign financing, and ethics. The measure would implement same-day and automated voter registration, restrict the removal of people from voter registers, and establish independent redistricting commissions to design new district boundaries.
Manchin, who was promised a replacement amendment if the measure cleared the procedural vote, claimed his scaled-back version increases early voting and mail-in voting and includes voter ID requirements — despite the fact that many Democrats reject voter ID requirements.
While Democrats recognized that the bill would fail, they repeated their demands for voting reform, especially in light of Republican-led legislatures adopting legislation that would restrict or limit voting rights. And, to emphasize the significance of the subject, Vice President Kamala Harris, who is leading the White House's effort on voting rights, presided over the chamber.
Republicans, on the other hand, were united in their opposition to the law, claiming that it was an effort by the federal government to take over state-run elections. They rebuffed claims that new election restrictions passed into law in states such as Georgia, Texas, and Arizona constitutes "voter suppression." These measures' opponents argue that they would impose a disproportionate cost on voters of color.
"It certainly contains some noteworthy goals, but I fear that there are provisions contained within S. 1 that take it too far, that I believe are bad policy, or that I simply believe are beyond the power of Congress to regulate," Alaska Republican Sen. Lisa Murkowski said, referring to the Senate bill's number.
Senate Majority Leader Chuck Schumer of New York said Democrats would continue to pursue voting rights legislation despite a GOP blockage, but he didn't say how, particularly with the filibuster intact and insufficient support to end it.
But, in the face of another GOP-led filibuster, Democrats and progressive groups are increasing pressure to end the delay strategy, even as a number of hesitant Democrats, including Manchin, reaffirm their support for it. Democrats now lack the numbers to repeal the filibuster and cannot afford any opposition to doing so.
Democratic Senator Kyrsten Sinema of Arizona defended her support for the 60-vote barrier to pass legislation in a Washington Post op-ed. She stated that without the mechanism if Republicans win control of the Senate, they may overturn laws like the For the People Act and impose national voting restrictions.
"To those who want to abolish the legislative filibuster in order to pass the For the People Act, I would ask: Would it be good for our country if we did, only to have that legislation rescinded a few years later and replaced by a nationwide voter-ID law or restrictions on voting by mail in federal elections, over the objections of the minority?" Sinema put pen to paper.
"This issue is less about the immediate consequences of any of these Democratic or Republican objectives — it is about the probability of repeated dramatic reversals in federal policy, solidifying uncertainty, increasing divides, and further undermining Americans' trust in our democracy," she said.
Progressives, on the other hand, view GOP procedural opposition as another more reason to eliminate the filibuster or, at the very least, to build additional momentum on a subject that has moved closer to the Democratic Party's mainstream.
"If a minority of senators use the filibuster to prevent the Senate from even debating critical voting rights legislation, then the path forward for Senate Democrats becomes clear: Democrats must move quickly to eliminate the filibuster and pass popular voting rights legislation supported by a majority of senators," Fix Our Senate spokesperson Eli Zupnick said.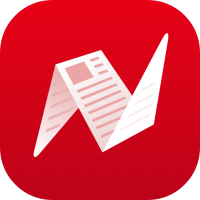 This is original content from NewsBreak's Creator Program. Join today to publish and share your own content.