PHOENIX, AZ - Parkinson's symptoms can be alleviated with electrodes inserted into a brain region that controls movements. The substantia nigra, in the brain, is affected by Parkinson's disease, a neurodegenerative disorder. In addition to tremors and slower movement, called bradykinesia, dystonia can cause uncontrollable muscle contractions and difficulty walking.
Since the 1990s, Parkinson's disease has been treated with deep brain stimulation or DBS. Magnetic resonance imaging is used to place DBS electrodes into the subthalamic nucleus or globus pallidus - areas crucial to movement. The electrodes in the brain are stimulated with an impulse generator embedded under the skin of the chest, similar to a pacemaker. Patients benefit from electrical impulses because they are able to move better and experience fewer symptoms.
Professor Bradley Greger, who studies brain function at Arizona State University, is collaborating with neurosurgeon Dr. Francisco Ponce of Barrow Neurological Institute to investigate the use of DBS to possibly treat other neurological disorders.
During the study, a second, temporary implant will be implanted in the brain while DBS electrodes are implanted. This will help determine what is happening in the brain during the DBS procedure. Direct measurement of DBS' effect on brain activity will enable DBS to be used in other neurological disorders. The family of Kimball Rogers, a patient at Barrow Neurological, agreed to participate in the research. Their purpose is to inform other Parkinson's patients about the value of the procedure and the research.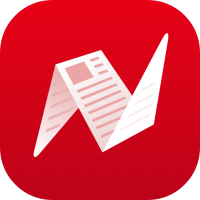 This is original content from NewsBreak's Creator Program. Join today to publish and share your own content.