PHOENIX, AZ - As a result of the Urban Heat Island effect, cities around the world are experiencing rising temperatures (UHI) effect. Roads, buildings, and other urban infrastructure contribute greatly to this phenomenon. After absorbing heat throughout the day, sidewalks re-emit it at night. It's time for us to bring Nature's cooling powerhouse back into our cities. A tree can make a big difference!
In Phoenix, metropolitan parks and street landscaping have created a veritable forest that improves air quality, energy savings, stormwater management, shade, and aesthetics, adding millions of dollars to the city's quality of life. Arizona State University and the forestry team have collaborated to provide evidence for the importance of planting trees in urban areas and to suggest ways to plant effectively without adding to the cost of planting trees and maintaining them.
Investing in urban forests has been a key part of the City of Phoenix's Tree and Shade Master Plan since 2010. In addition to promoting best practices regarding proper tree planting and maintenance methods, citizen foresters support community efforts to increase tree cover and shade.
Developed by a multi-department committee led by the Parks and Recreation Department, the Master Plan was developed through the Tree and Shade Task Force. Phoenix's declining urban forest was evaluated by the task force for a year and a half. Taskforce members examined barriers to shade structure construction over public sidewalks, as well. The City Council adopted the Master Plan on January 5, 2010.
Through strategic investment in the care and maintenance of the urban forest and engineered shade, the Tree and Shade Master Plan hopes to make Phoenix a healthier, more livable, and more prosperous community. In the long term, trees and shade structures contribute to the city's infrastructure and can save millions of dollars. Shade canopy coverage across the city is outlined in the Master Plan at a rate of 25%.
For more information click here.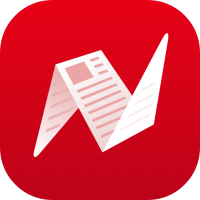 This is original content from NewsBreak's Creator Program. Join today to publish and share your own content.