TEMPE, AZ - After taking a few classes and reading some syllabi, you may have a better idea of what your courses this semester are like - and what kinds of study habits will not work. There are some tried and true tips from ASU Experts to help you ace your classes, study smart, and get your GPA up.
1. Attend class
At some point, you may be tempted to skip class. You may need to study for a test or hang out with a friend from home. Our advice? Don't skip class. It's essential to attend a class every day, so you're prepared for tests, can establish study groups with classmates, and can be there if there's an unexpected quiz or extra credit.
2. Keep in touch with your professor
Learn more about your professor by going to office hours and introducing yourself. At the very least, you should familiarize yourself and talk to them. It will be a pleasure to meet you in class, and they will appreciate you taking an interest in the subject matter they are teaching.
3. Plan your study
Keeping track of study our study time is imperative when juggling classwork, work, and social life. Having designated study times will assist you in staying on top of things. To help you stay organized, use an app or a planner to record everything you need to do
4. Read a lot
Reading a lot is probably required for you in class. Your professors expect you to read. Everything in those texts can appear on a test, and you don't want to skip something important because you haven't looked at the book yet. Switch up your surroundings to keep things interesting.
5. Sleep more
Staying up all night aren't doing you any good; instead, they can hinder your success. Your brain needs adequate sleep to function properly and stay on track, so try to get plenty of sleep so you won't fall asleep during a test or even sleep through it.
6. Study, review, repeat
When it comes to testing preparation, going over it once is not enough. Review your materials as soon as you are aware of an upcoming test or quiz. Make sure you know when your test will be and start reviewing a few weeks ahead of time. Talk to your classmates about starting a study group. It helps if you work together.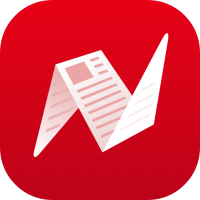 This is original content from NewsBreak's Creator Program. Join today to publish and share your own content.