SEDONA, AZ - This exhibition is held with the concept of exploring the intersection between trash and treasure containing workshops, exhibitions, and demonstrations that bring together found or forgotten objects and can then be used to make beautiful things. Materials can consist of an old tree, twig, cardboard, bicycle tire, metal, paper, or something else. The exhibition is open as a platform for artists to submit their 2D or 3D works made from these lost or found materials. Not afraid to think outside the box, canvas, or convention, SAC wants artists to submit pieces that capture the imagination and inspire.
The judge who will receive and determine the works to be exhibited is Geoffrey Gorman. He has led workshops, hosted panel discussions, and gave presentations to artists and art groups for over twenty-five years. With an extensive art background, he brings a unique, humorous, and fresh perspective on the world of artists, galleries, and the art business.
This event accepts all works on a national scale and is open to permanent citizens of the United States. The requirements for the arts are works that Artists created in the last five years, and the artist submitting the work must be at least 18 years old at the time of submission.
The submission of works is only made online via the following link. Artists can submit up to a maximum of three results in 2D or 3D in photo format and formatted to 72dpi, 1300 pixels at the longest edge. The actual size of the work should not exceed 10' long x 6' wide.
Artists who submit works are required to pay a $30 entry fee for a maximum of three submissions. The Sedona Arts Center retains a 50% commission on all art sales supporting its nonprofit organization and program operations.
Selected artists will receive notifications and invitations to showcase their work. The final selection stage will be judged on the quality, feasibility, and strength of the work. Artists should also be aware that they will grant permission and reproduction rights and allow artwork photography to use their work as promotional material. The artist will be credited in all communications with the media and in promotional materials.
A return shipping container and prepaid shipping label must be provided by the artist for shipping their work. SAC cannot be responsible for lost or damaged work resulting from packing or shipping.
The deadline for submitting works for this event is November 1, 2021, and those of you who are interested can register your work here.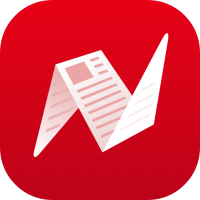 This is original content from NewsBreak's Creator Program. Join today to publish and share your own content.