PEORIA, AZ - The Peoria Recycling Program has long-term benefits for the environment. It is essential to maintaining the economic and environmental conditions of the city. Recycling also provides an opportunity for the local economy as a source of materials such as plastic, metal, glass, etc., to be processed and created into new products.
Peoria moves recyclable materials from landfills, picked up and processed at an area materials recovery facility (MRF). Then, these materials are sorted and packaged, and sold to product manufacturers. This recycling activity impacts environmental sustainability because it contributes to reducing the number of raw materials extracted from the earth for manufactured products.
To support recycling activities, the city government of Peoria has prepared joint roadside recycling for the city community. Residents do not need to put recyclables in the bags, except for torn paper. Collect the torn paper into a clear plastic bag and place it in a recycling can. They can put shopping or plastic bags in the same store or at the plastic bag drop-off location.
The journey from recycled materials taken from the roadside continues to a sorting facility that will group them according to their respective types. Materials with a high percentage of contamination or which cannot be recycled will be rejected. Plastic bags are the number one contaminant in Peoria City. Although plastic bags can reuse, they require special handling.
The following materials can cause recycling contamination if placed in dark brown recycling containers:
-non-recyclable materials
-plastic bags
-yard clippings or green trash
-trash and leftovers
Contamination from dark brown recycling containers can harm the entire truckload of materials and make it rejected by the Materials Recovery Facility.
What impact can contamination have? There are harmful effects of contamination, such as damaging equipment in recycling plants and stopping the sale of materials to subsequent users. In addition, contamination causes damage to environmental recycling efforts that have been well developed; the large volume of material in landfills makes it difficult to find and increases maintenance costs. Another impact that the community can feel directly is the increase in the cost of waste services.
As a society, we must care about the recycling program because it will provide benefits for continuation. These include influencing the cost of solid waste services incurred, having a good effect on the environment by reducing waste and greenhouse gas emissions, and keeping workers at the material recovery facility safe and free from contamination due to improper recycling.
Peoria provides interesting and free interactive games here for those who don't know what items can be recycled or not. Recycle right Peoria provides awareness for anyone who accesses it related to Peoria's recycling program with a fun game so that users can easily understand recycling.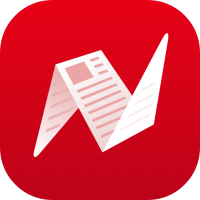 This is original content from NewsBreak's Creator Program. Join today to publish and share your own content.