PHOENIX, AZ - The Arizona heat may be extreme, but there's nothing better than a frosty popsicle to cool off. With endless flavor combinations easy to find throughout Phoenix, popsicles are in high demand - just order enough to keep for later.
Pop 'N Tea Bar
Location:550 W. McDowell Road, Phoenix
Phone Number: 602-253-6310
Opens: Sundays - Thursdays ( 11 a.m. - 9 p.m.)
Fridays - Saturdays ( 11 a.m. - 10 p.m.)
Pop 'N Tea, located in the former My Florist plaza in central Phoenix, serves diamond-shaped ice pops made of gelato. With a 3D printing technique, the treats feature a unique shape, making them Instagram-worthy. You can choose a strawberry cheesecake, a coconut flavor, a matcha flavor, or cookies and cream flavor. Pick your favorite flavor, a dip or drizzle (milk chocolate, dark chocolate, white chocolate) then top it off with the toppings of your choice. Add Chamoy or Tajin to make it spicier.
Breezy Pop
Location:14 E Pierce St, Phoenix, AZ 85004
Contact: info@breezypop.com
Rather than artificial pops made from strange ingredients and sweetened with high-fructose corn syrup, give your kids Breezy Pops since they taste as good as they look and are made without the junk. The Breezy Pops contain only natural ingredients and 100% whole fruit. The company started in 2009. Though the traditional flavors of strawberry, lemon, and pineapple are sure to please, Breezy Pop's seasonal flavors are even better. In addition, there are the Wild Guanabana, a fruit that combines the flavors of apple, pear, and lemon; and the Café y Leche, flavored with coffee and cream. You can find Breezy Pop at the Phoenix Public Market and the Uptown Farmers Market.
AZ Pops
Location: 5050 N 7th St #3101, Phoenix, AZ 85014, United States
Phone Number:+1 602-279-0026
Opens: Mondays - Saturdays (11 a.m - 9 p.m)
Sundays ( 12 a.m. - 9 p.m.)
Locally Made Artisan Popsicles with no artificial colors, flavors, sweeteners, or fillers. According to Google reviews, the homemade popsicles have a variety of flavors and they didn't melt quickly. Artisan Popsicle, based in Phoenix, offers several flavors without animal products (except for some dairy varieties), nuts, gluten, and artificial colors and flavors. They also use local produce and ingredients, such as cucumbers from Horny Toad Farm for their sesame cucumber pop.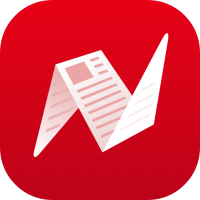 This is original content from NewsBreak's Creator Program. Join today to publish and share your own content.