PHOENIX, AZ - A library is a haven for bookworms. You can study in peace or curl up with a good book at one of the impressive libraries in Arizona. There is no better place to gather than this. The following are the five libraries in the state.
Cholla Library, Phoenix, AZ
Established in 1977, Cholla Library offers modern conveniences. At this Phoenix library, a multitude of CDs and DVDs are available, as well as public computers. A branch of Phoenix Public Library, Cholla is part of the system. There are two floors in this 30,000-square-foot library, two study rooms, and a multipurpose meeting room that can accommodate 75 people. Moreover, Chola offers cultural passes for museums and attractions in the area.
Civic Center Library, Scottsdale, AZ
Scottsdale, however, has become a top bookworm destination because of the Scottsdale Public Library. Additionally, the Scottsdale Public Library offers reading-centric events at its five locations. Scottsdale Civic Center Library is the best location for it. The library is open seven days a week and has 73 public computers. A collaborative workspace, the Eureka Loft, is also located there.
Acacia Library, Phoenix, AZ
Despite not being the biggest library in Arizona, Acacia Library still has a lot of items. The Phoenix Public Library is only 6,600 square feet. Despite its smaller size, it makes up for it in charm. You can get away from the crowds there while reading a book. You can place a hold on any book available through the Phoenix Public Library system through Acacia, but they don't have the largest selection of books onsite. There are also meeting rooms, a multipurpose room, and free Wi-Fi at Acacia.
Tempe Public Library, Tempe, AZ
One of the biggest and most popular libraries in Arizona is the Tempe Public Library. Over one million people visit this 120,000-square-foot library every year. An astounding number of books and computers can be attributed to the popularity of the library. For those seeking more privacy, there are also two profitable meeting rooms at the library. In their building, the Tempe Public Library hosts Tempe Galleries, which exhibit the works of local artists.
Mesquite Branch Library, Phoenix, AZ
The Mesquite Branch Library is a great place for kids to read. Phoenix's stellar public library offers activities for children and teens, including storytimes, crafts, and reading programs. Mesquite Branch Library, part of the Phoenix Public Library, has been a favorite of local readers since it opened in 1982. In 1982, the library expanded to include public use computers and meeting spaces. The bookstore also has a "used book corner," where you can buy old hand-me-down books at a discount.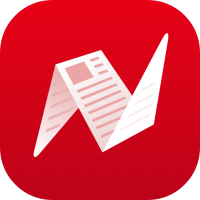 This is original content from NewsBreak's Creator Program. Join today to publish and share your own content.