GLENDALE, AZ - When trying to find a job, one needs to consider several aspects such as salary, job description, compatibility with abilities, benefits, and other contributing factors. Keep these things in mind as the Glendale Government is looking for the right candidate to appoint the Water Treatment Supervisor position.
This position includes planning, organizing, and supervising activities directly responsible for the operation and control of the water treatment plant process, both from surface water and groundwater, location of wells, and water zone booster stations. Another responsibility of this position is to assume responsibility for the overall management and regulatory compliance of the assigned facility.
The candidates will place the currently open position with possibly one of the three Glendale Water Services Department water treatment plants. As a Water Treatment Supervisor, they will also report to the Water Treatment Superintendent of the Water Services Department.
Requirements for this position are candidates with two years of working experience in engineering, water treatment, chemistry, or related fields and four years of experience operating water or wastewater operations, including one year of leadership or supervisory experience.
Candidates are considered to know the laws governing water/wastewater treatment facilities and understand the procedures required to operate water/wastewater reclamation facilities. In addition, the candidate must understand or use the equipment needed for drinkable water production and the clinical also physical processes involved.
The applicants should also note they will be required to take a drug test before work and take continuous drug and alcohol tests throughout the employment period. Apart from that, the candidate must also be in good physical health since this job will include walking, bending, standing, climbing, and entering confined spaces to supervise operations.
The benefits that this position will obtain are available on the following page, and this position paid $63,108.00 - $94,662.00 Annually. The Glendale Government will open this application until sufficient applications have been received.
Applicants who meet the criteria and are interested in applying for this position can apply here.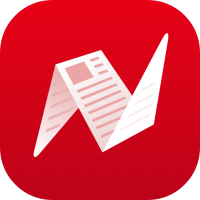 This is original content from NewsBreak's Creator Program. Join today to publish and share your own content.