PHOENIX, AZ - Native Americans and Latinos in Phoenix are experiencing heat stress, and the COVID-19 pandemic is aggravating the problem, according to a new report from Arizona State University's Morrison Institute for Public Policy.
The title of the report is "Are State and Local Policies Addressing Community Concerns About Extreme Heat? A Case Study of American Indian and Latino Communities in Phoenix, Arizona," the report highlights: There is often excessive heat in many houses because many people set their air conditioning at an uncomfortable level in order to save on energy bills. There are also people who do not have air conditioning.
Interviewees reported that getting into and driving hot cars, walking, or waiting at bus stops were the primary locations where they felt too hot. Pools and splash pads are popular in parks since people use them to cool off. COVID-19 made it harder for people to stay cool since many public venues were closed, including libraries, restaurants, gyms, and pools. People don't know about various information, assistance programs, and cooling centers; for example, the Heat Relief Network.
Researchers from the Morrison Institute interviewed community members and leaders and also reviewed current policies regarding the city's heat. 51 policies were found, mostly relating to information. Phoenix's extreme heat was described in the report by community members. To save money, many endured the high temperatures at home.
People mentioned that it's kind of hard during the peak hours, but it does make a little difference in the light bill, probably about $30 to $40. This is helpful because during the summer your light bill can easily be over $200 each month as opposed to $64 in the wintertime. The COVID-19 pandemic forced some people to work from home causing them to be uncomfortable and expensive.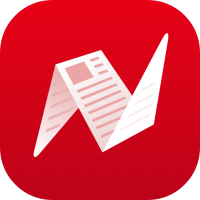 This is original content from NewsBreak's Creator Program. Join today to publish and share your own content.