PHOENIX, AZ - Arizona State University has welcomed its largest first-year cohort of on-campus students in yet another record-breaking year. This year, there are many second-year students who will be encountering in-person college life for the first time after spending their first year learning virtually.
Director of Student Success Center Kevin Correa says it can come with its own set of challenges. The First-Year Success Center is changing its name to reflect the unique circumstances that many students now face, as well as reflect the diversity of students. This includes first-generation students as well as transfer students.
ASU News asked Correa, Ned Wellman, and Amber Layne for advice on how to avoid common academic mistakes and succeed in class and out of it. At the Student Success Center, time management is one of the greatest concerns students have.
This year, Layne expects to see even more time management issues. Additionally, many students are working and taking part in extracurricular activities in addition to school, which can result in heightened stress and anxiety, which can lead to problems staying motivated and focused.
To prepare for this, student success coaches spent a week learning about where students are at this point in the semester. Correa advocates for adopting a growth mindset, which believes that new skills can be acquired through effort and practice, rather than a fixed mindset, which assumes these skills are innate.
Wellman has conducted research that examines how much of a person's success can be attributed to their personality versus behavior. He has advised clients across a variety of industries, including Intel, NASA, and American Express. Around 20% of your personality is inherited, with the other half coming from behavior.
What is the best way to learn behaviors like confidence, time management, and focus?
"You just have to practice," Wellman said. The more you do it, the better you will become at it. In his opinion, the most important thing is to understand that everyone has doubts or misgivings when preparing to do important things. Research suggests that rephrasing anxiety as excitement can change your mindset if you are anxious about something.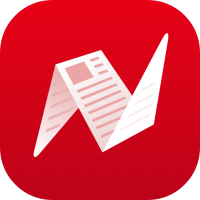 This is original content from NewsBreak's Creator Program. Join today to publish and share your own content.