PHOENIX, AZ - The countdown clock now displays a launch date less than 365 days away for the NASA Psyche mission team led by Arizona State University. Launches will take place from Cape Canaveral, Florida, in the launch period that starts August 1, 2022, as part of NASA's Discovery Program.
Dr. Lindy Elkins-Tanton is a professor of Earth and Space Exploration and the Interplanetary Initiative at Arizona State University. She is the principal investigator of the Psyche mission. She leads the team on a journey to the metal-rich asteroid Psyche, which offers a unique view into how planets form.
Between Mars and Jupiter, the asteroid Psyche orbits the sun and is likely composed mostly of nickel-iron metal. Scientists will examine whether the core of Psyche formed is similar to Earth's core and how its surface formed. Thus, it may provide a unique view of Earth's creation by violent collisions.
In addition to the magnetometer, a multispectral imager, and a gamma-ray and neutron spectrometer, the spacecraft also includes a multispectral imager as part of its instrument payload. Deep Space Optical Communications, a sophisticated new laser communications technology, will also be tested during the mission.
Researchers, engineers, artists, and outreach specialists work on the Psyche mission. Besides managing the mission, Jet Propulsion Laboratory is responsible for engineering, integration, testing, and operations. Spacecraft chassis for high-power solar electric propulsion is being provided by Maxar Technologies.
As well as Elkins-Tanton, the team leads at ASU include David Williams, Cassie Bowman, and Jim Bell. Researchers, engineers, graduate students, and undergraduate students at ASU work on various components of the mission under their leadership.
Bell, along with Williams, serves as principal investigator of the spacecraft's multispectral imager as well as deputy principal investigator. This instrument consists of a pair of identical cameras designed to acquire geologic, compositional and topographic data of the asteroid and will provide mission-critical optical navigation.
A solar-electric (low-thrust) propulsion system will enable the spacecraft to reach Psyche after its launch in August 2022. After passing over Mars in 2023 for a gravity assist, Psyche will be reached in 2026 and the spacecraft will spend 21 months mapping and studying the asteroid.
Over the next decade, hundreds of people will work together to discover an entirely new kind of world - and each and every one of them is invited to take part.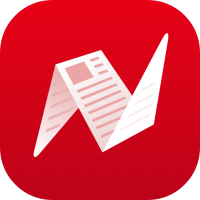 This is original content from NewsBreak's Creator Program. Join today to publish and share your own content.