TEMPE, AZ - Hohokam is derived from the word Hoohoogum (pronounced with the accent on the last syllable). Native Americans in this area call these prehistoric peoples their ancestors by this name. From A.D. 1 to 1450, the people of the Hohokam lived in the valley and southern Arizona. Hohokams were farmers who farmed corn, beans, squash, and agave. Cotton was also grown for textiles. To irrigate their agricultural fields, Hohokam constructed hundreds of miles of canals throughout the valley. Pioneer farmers used some of these canals in historic times after the canals were re-excavated. There was no domesticated livestock among the Hohokam. Hunting included deer, rabbits, and quails. Their canals allowed them to catch fish and shellfish.
Ceramics and stone tools were made by the Hohokam, as well as cotton textiles. Numerous petroglyphs were also created along rock outcrops within the valley.
Hohokams did not have a writing system. They did, however, seem to have had complex social and political structures. The canal system was a major public works project that required community cooperation and organization. Organizing the construction and ongoing maintenance of canal systems would have been crucial for a project of this scale.
As later discovered by European American farmers, the Hohokam canals were done very well, suggesting that laborers and "engineers" had different tasks to complete. By controlling access to the source of water for the canals, some communities and their leaders dominated others. Therefore, some leaders likely gained political power within several communities.
Several communities gathered together to play games, trade, and commemorate other special occasions at platform mounds and ball courts that these leaders inhabited.
Southern Arizona became the home of the Hohokam after migrating north from what is now Mexico. They maintained strong relationships with Mexican communities. Many Mexican trade items, including parrots and copper bells, can be traced back to Mexico.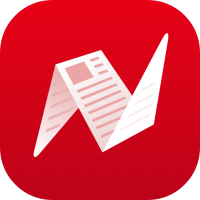 This is original content from NewsBreak's Creator Program. Join today to publish and share your own content.